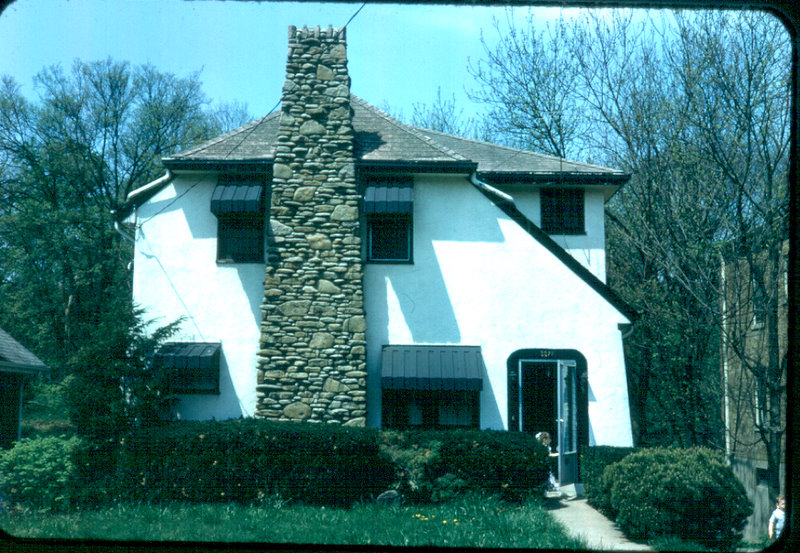 Welcome to Hooked on Fridays, a blog party I host at the end of each week to celebrate the things that make us happy. This week I'm hooked on house portraits. You may have seen this photo of the old stucco-and-stone house I grew up in that I have on my "About" page. It was the first house I fell in love with. (Look closely and you'll see me opening the front door and my little brother toddling up the driveway.)
The house probably doesn't look like much to you, and I have to laugh at the state of the yard, but it was a wonderful place to grow up. I keep this photo on the wall in my kitchen just because it makes me happy. So you can imagine how over-the-moon thrilled I was when the talented artist Fifi Flowers sent me this painting. I love it!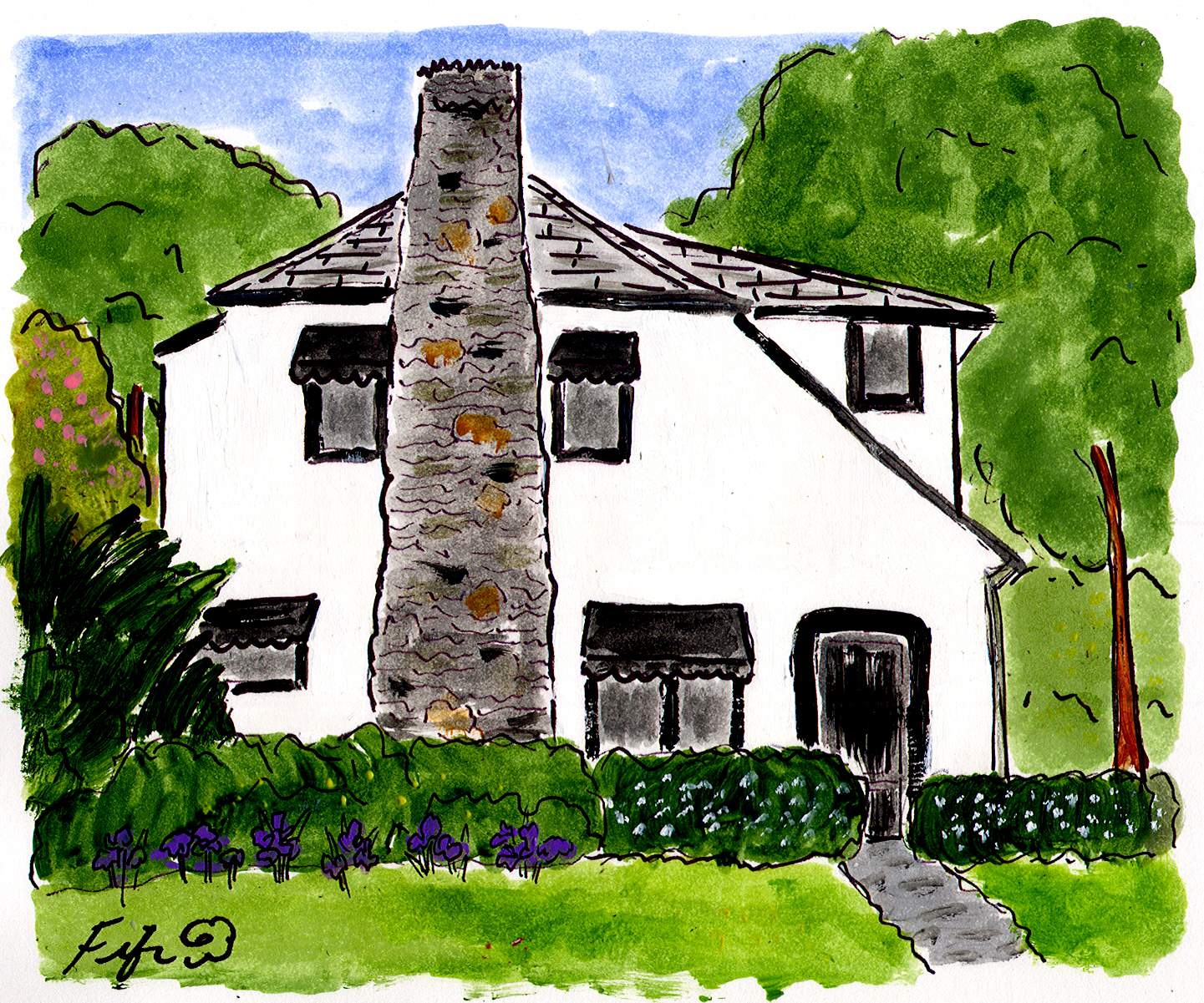 Fifi Flowers has agreed to paint a portrait like this for one of my lucky readers. That's right–if you win, she will paint a house for you on 6″ x 7″ archival paper–a $150 value (you can upgrade to a larger size for a slight fee). You may want her to paint your current home, your childhood home, or someone else's to give as a gift. We had my in-laws' home painted as a Christmas gift one year and they loved it.
Sorry, this giveaway is now closed.
(Visited 57 times, 1 visits today)
Are you hooked on houses? More to tour: