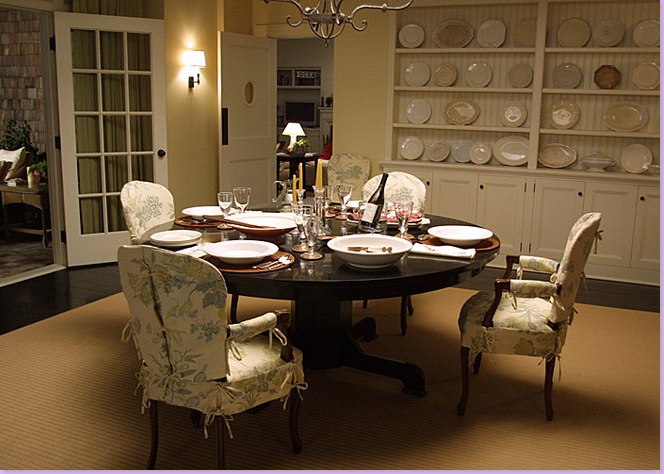 On Monday we took a look at the sets from the Diane Keaton-Jack Nicholson movie "Something's Gotta Give," and I showed you these photos of the dining room. My friend Rhoda of Southern Hospitality reminded me that she had been inspired by the movie to redecorate her own dining room earlier this year, and she graciously agreed to let me share the results with you.
Rhoda says, "I think we all fell in love with the Something's Gotta Give dining room, with the dark table, beautifully slipcovered chairs, and that wall of white china against the creamy beadboard. Swoonworthy, if anything could be described as that. Now, I wasn't trying to copy this room completely, but I did have this in mind for the feel and look I wanted in my dining room."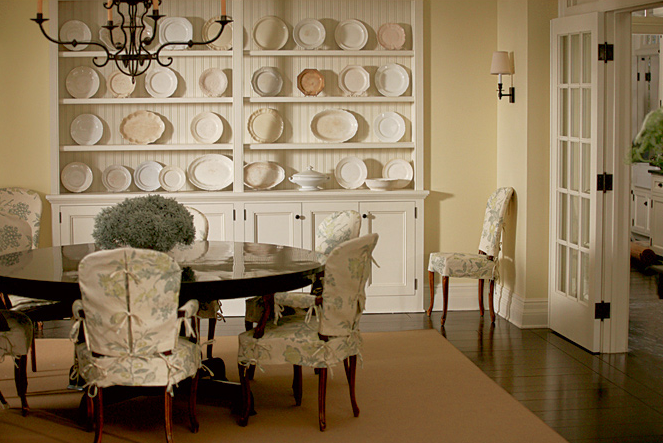 Set photos above via Architectural Digest
Her dining room had been a dramatic red: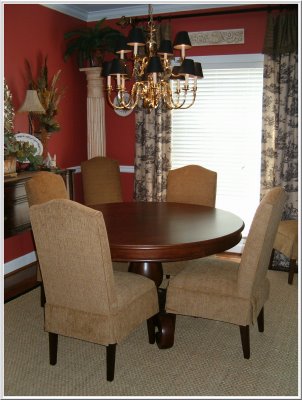 But she was ready for a change. She was inspired by the dining room in the movie to lighten things up. Here's what it looks like now: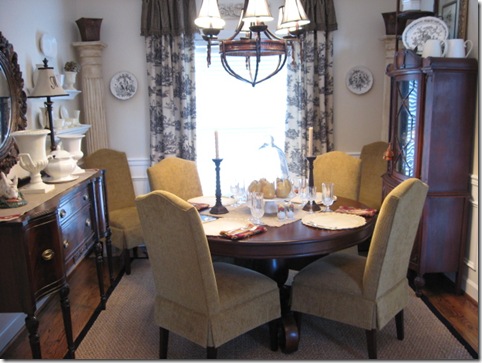 She didn't have built-ins for her creamware, so she simply added some shelves to either side of her sideboard to create a similar look: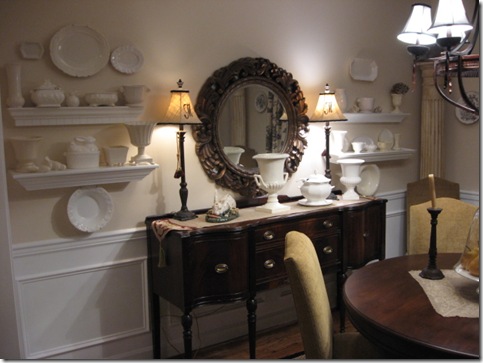 She painted the walls a similar color, added picture moldings below the chair rail, and installed a new chandelier: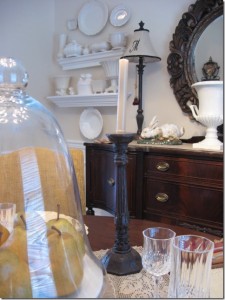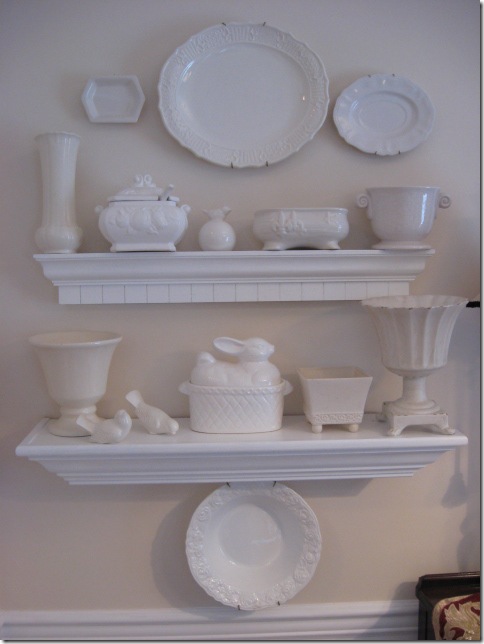 The thing I love most about this makeover is that even though it was inspired by a movie set, the dining room still reflects Rhoda's style. And that's really the key to decorating our homes, isn't it? Choose inspiration where you find it, but make it your own.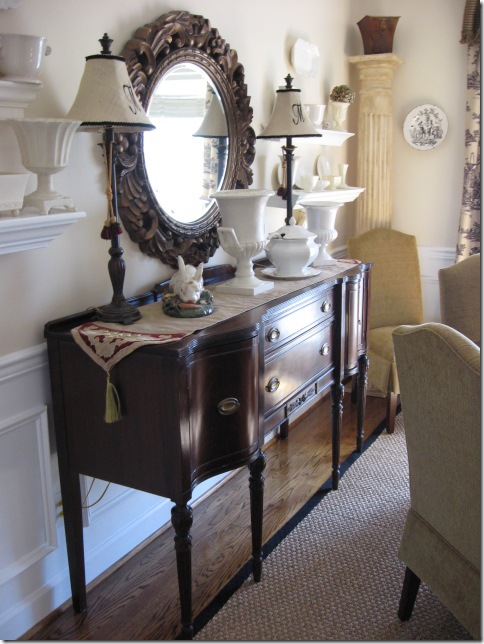 To see more photos of Rhoda's dining room and read all about the colors she used and specific changes she made, visit Southern Hospitality. To see more photos of the Hamptons beach house from "Something's Gotta Give," click here.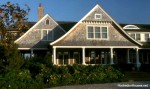 When a friend took me to see Something's Gotta Give on the big screen, I knew it was a Diane Keaton-Jack Nicholson romantic comedy. What…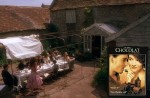 The movie Chocolat has something for everyone. Even if charming French villages aren't your thing, and the sight of Juliette Binoche as chocolatier Vianne whipping up her heavenly…