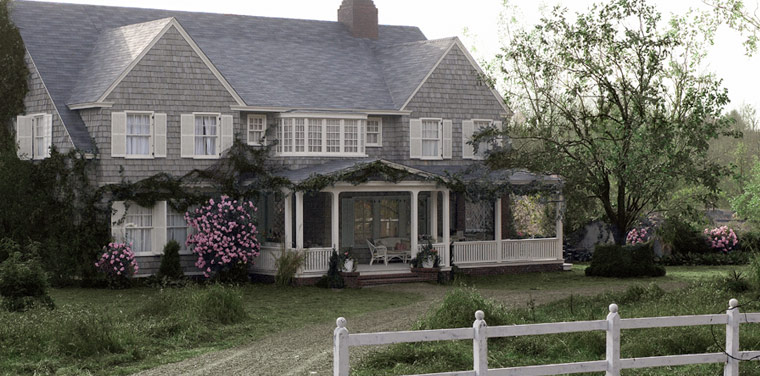 Welcome to Hooked on Fridays, a blog party I host at the end of each week to celebrate the things that make us happy. This week I'm hooked on Grey Gardens, the East Hampton estate featured in an HBO movie starring Drew Barrymore and Jessica Lange. The house was one of the main characters in the film, and it was fascinating to watch it evolve through the years. Here are a few photos from the film set depicting Grey Gardens' heyday in the 1930s: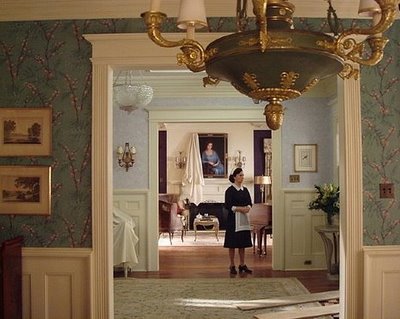 I discovered a beautiful blog called Bloomacious this week during my searches for all things Grey Gardens. They have a wonderful interview with Grey Gardens Production Designer Kalina Ivanov and many more photos of the sets from the film that you can see there.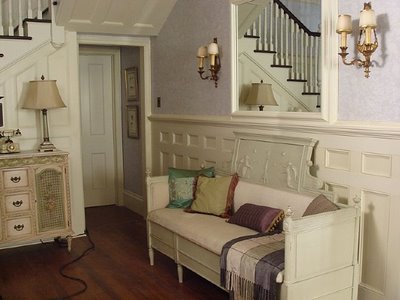 If you have missed Valorie's series of posts about Grey Gardens on her blog Visual Vamp, I highly recommend them. She actually knew the Beales and has fascinating personal stories to tell about them.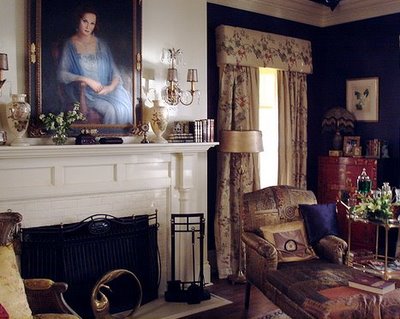 Watching this beautiful home age and decay during the course of the film was painful. I'm sure you've seen the images of it with trees growing through the walls and English ivy covering the windows. Happily, Grey Gardens was purchased and completely restored by Sally Quinn and Ben Bradlee. Architectural Digest published photographs of it that you can see here. Over at Content in a Cottage you can watch a video that shows the lush grounds and some of the home's interiors today.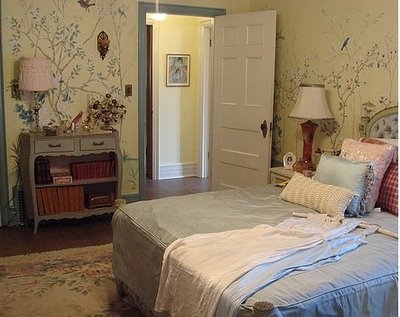 Did you see the movie? Were you as captivated by it as I was? (I'm joining Fifi's Fashionable Friday blog party today, too. Be sure to check it out!)
Now it's your turn to tell us what you're hooked on. If you have something to share with us on your blog, then add your link below. Just please be sure to:
Add the permalink to the specific blog post, not your general blog address.
You can put what you're hooked on in parentheses after your blog name. You'll probably get more visitors that way! Ex: Hookedonhouses (Not So Big Houses)
Link back to the party from your post so that your readers can come and see what everyone else is talking about today!
Visit as many of the other participants as possible and leave comments! That's what a blog party is all about!
Double-check to make sure your link works and goes to the right page so it doesn't get deleted! If you come back and see your link is gone, re-read these rules and try again.
Hooked on Fridays Participants
Powered by… Mister Linky's Magical Widgets.
(Visited 15 times, 1 visits today)