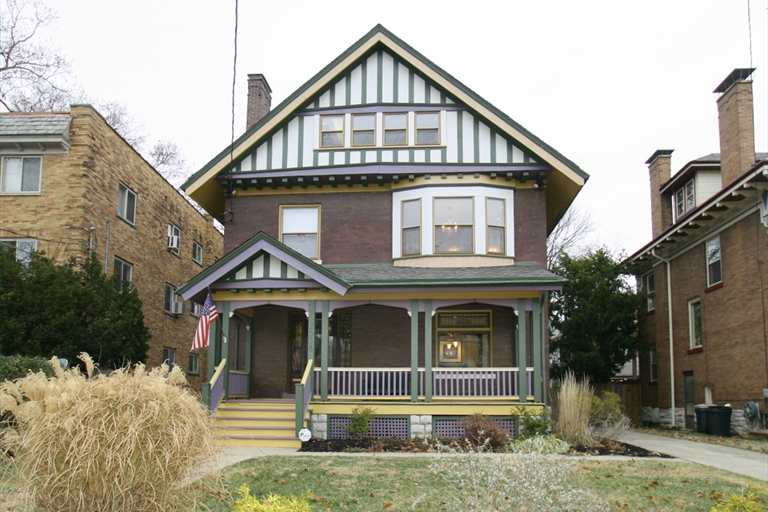 This English Arts & Crafts-style home was built in 1895 in Cincinnati, Ohio. It was renovated a few years ago by the late architect Terry Brown, so of course there wouldn't be anything "ordinary" about it! Here's what it looked like when a few years ago, before the renovation started (via the county auditor's website):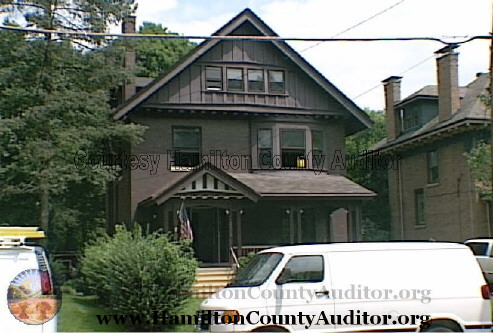 Amazing what a difference some fresh paint can make!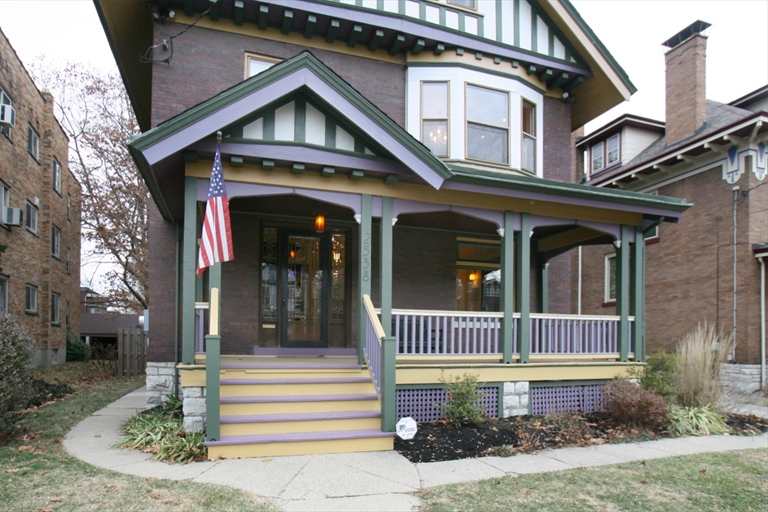 But the color doesn't stop there. Brown added some colorful tiles to almost every room, from the kitchen: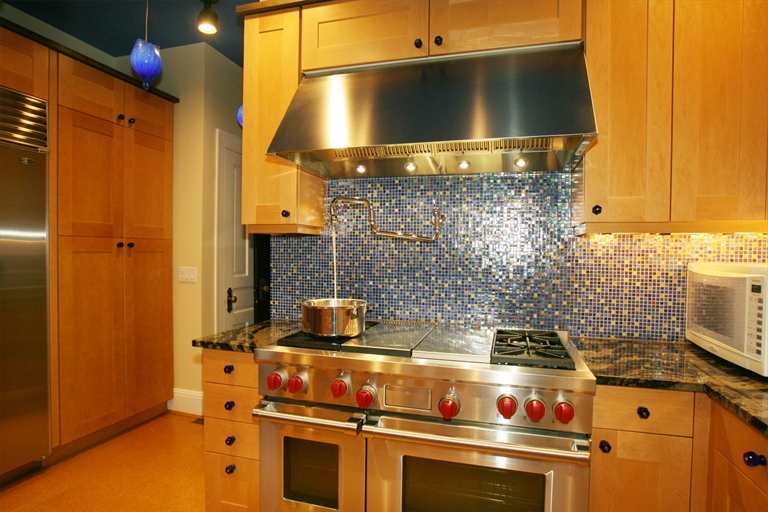 To the study, where it wraps around the bookshelves:
But it was in the three newly renovated bathrooms where the tile really takes off (almost literally):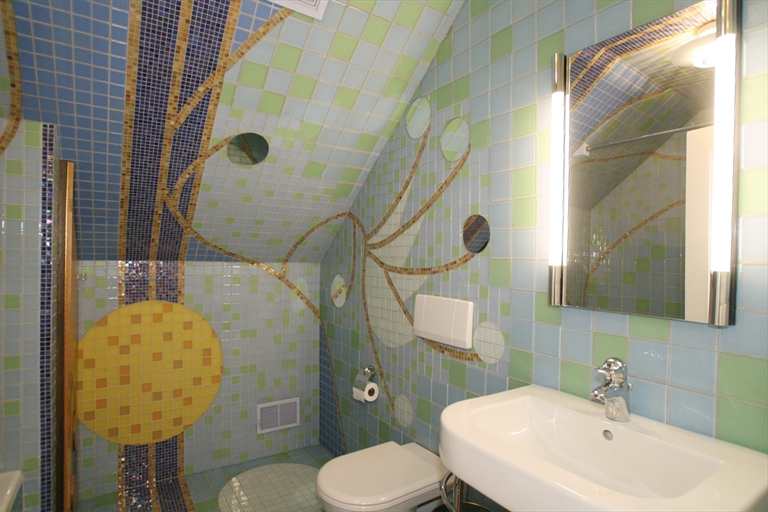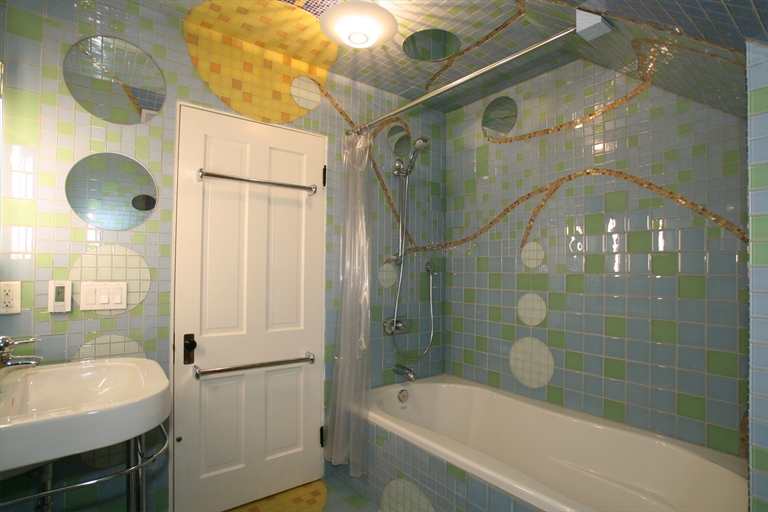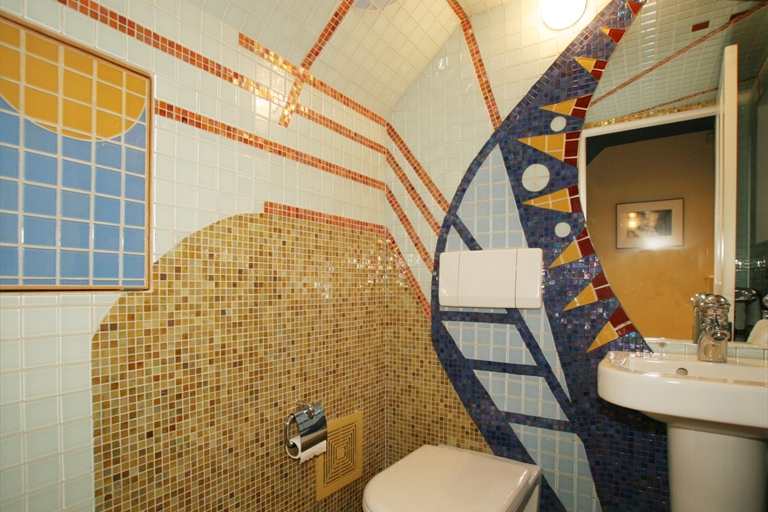 If those bathrooms didn't wake you up in the morning, I don't know what would!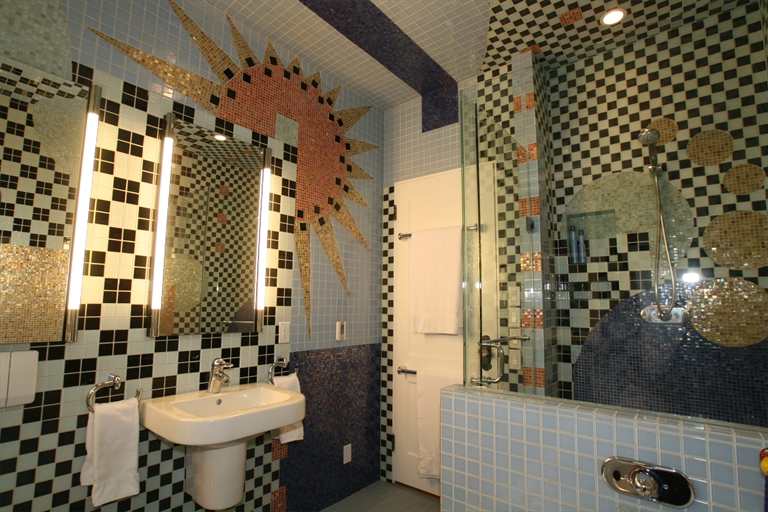 The house has 5 bedrooms, 2 1/2 baths, and is on the market for $609,000. You can see the rest of the photos and get more information about it on the MLS listing. Take a look and let me know what you think!
You may also be interested in the Telford Mansion or this Red Brick Traditional–two other old homes that were renovated a bit unusually and sparked a lot of reader discussion when I posted them.
P.S. I nearly called this post, "English Arts & Crafts Home Gets S-TILE-ish Renovation" because I'm tired tonight and my creativity went to bed an hour ago. But at the last minute Joni of Cote de Texas came up with this much better post title for me: "House of Tiles." Thanks for your help, Joni! 🙂
(Visited 7 times, 1 visits today)