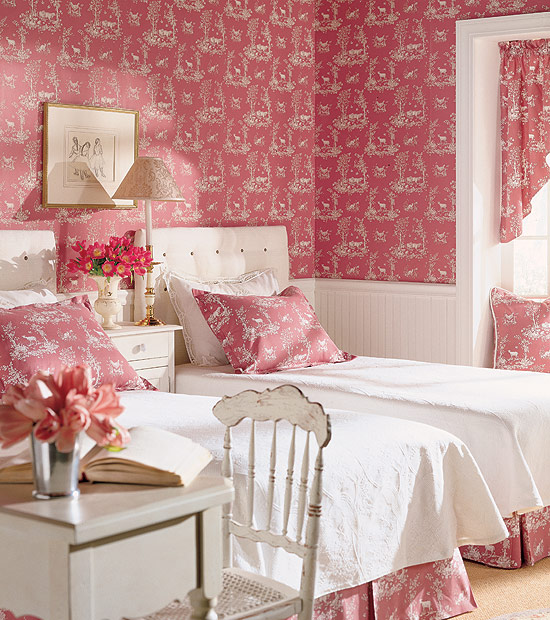 Welcome to Hooked on Fridays, a blog party I host at the end of every week to celebrate the things we love. Today I'm hooked on toile. I keep hearing that it's "out." Passe. Dunzo. But I'm just not ready to give it up yet. I think it's a classic look that can really pull a room together. When a friend of mine moved into a run-down, one-hundred year-old farmhouse, the mudroom was piled with garbage. She cleaned it up, gave the woodwork a fresh coat of white paint, and hung some red toile wallpaper in the small space. Now it's such a charming little corner of her house that you can't help but linger (or, if you're me, snap a picture!):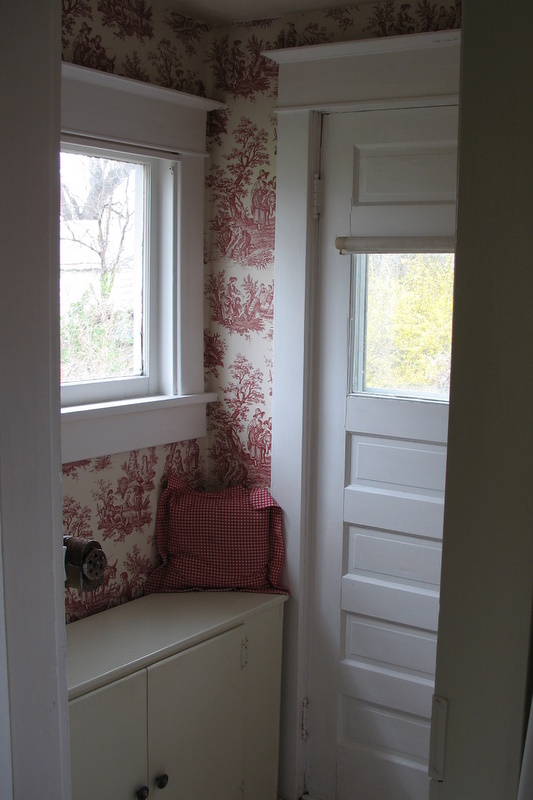 Another reason I want toile to stick around for awhile: my family room! I love my toile chairs: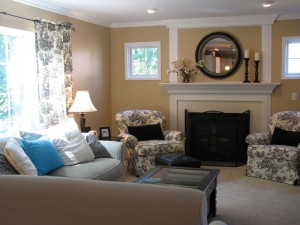 Now the true toile-lover can even wear it in the garden with these rubber boots (wellies) from Tamara Henriques in the U.K. But I haven't gone that far. Yet.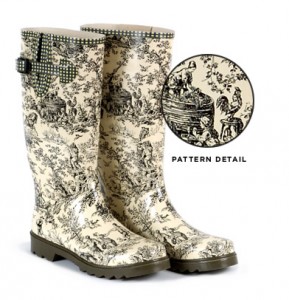 Pretty Organized Palace is hosting a Toile Blog Party on Tuesday, March 24. It'll be fun to see the whole blogosphere decked out in toile for a day!
Now it's your turn to tell us what you're hooked on today! If you have something to share with us on your blog, then add your link below. Just please be sure to:
Add the permalink to the specific blog post, not your general blog address.
Link back to the party from your post so that your readers can come and see what everyone else is talking about today!
Visit as many of the other participants as possible and leave comments! That's what a blog party is all about!
Double-check to make sure your link works and goes to the right page so it doesn't get deleted! If you come back and see your link is gone, re-read these rules and try again next week.
(Also check out Fifi's Fashionable Friday and Melissa's Beautiful Life parties, happening today!)
Hooked on Fridays Participants
Powered by… Mister Linky's Magical Widgets.
(Visited 27 times, 2 visits today)