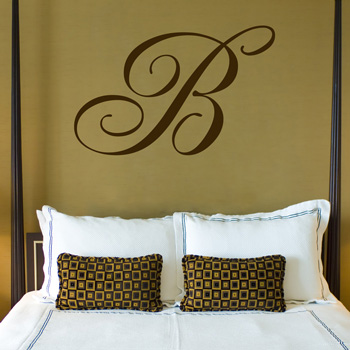 Welcome to this week's Hooked on Fridays blog carnival! Today I'm hooked on these Dali Wall Decals. I first discovered them over at Nonnie Bear and thought they were just so cool. What an easy and inexpensive way to change the look of a room! And when you get tired of them, you can peel them off and try something new. As I looked through their website, my mind started reeling with the possibilities.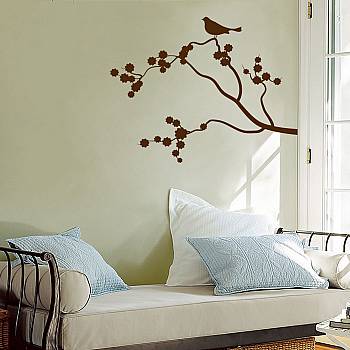 Each decal comes in all sorts of colors to choose from. To see the options for this bird-on-a-branch, for example, click here.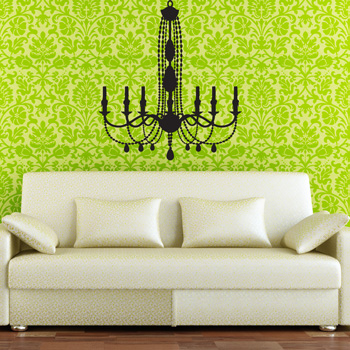 I was watching Make Me a Supermodel (I'm such a sucker for reality TV) and noticed they had a chandelier decal like this in their house. Hmmm. I wonder if I would look taller and thinner, more "supermodel-like" if I used one of these in my house? Might be worth a shot.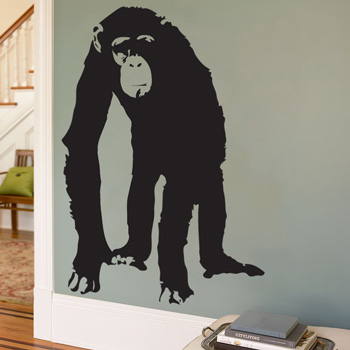 My 6-year old loves animals and got excited when she saw this chimp. "I want this in my room!" she said. Um, I'll have to think about that. Whether birds or chimps are more your style, I bet you'll find something you'd like at the Dali Decal website. I'm excited to have them as one of my new sponsors. Check them out!
Now it's your turn to tell us what you're hooked on today! If you have something to share with us on your blog, then add your link below. Just please be sure to:
Add the permalink to the specific blog post, not your general blog address.
Link back to the party from your post so that your readers can come and see what everyone else is talking about today!
Visit as many of the other participants as possible and leave comments! That's what a blog party is all about!
Double-check to make sure your link works and goes to the right page so it doesn't get deleted! If you come back and see your link is gone, re-read these rules and try again next week.
(Also check out Finer Things Friday, Melissa's Beautiful Life, Ann's Food on Fridays, and Fifi's Fashionable Friday happening today!)
Hooked on Fridays Participants
Powered by… Mister Linky's Magical Widgets.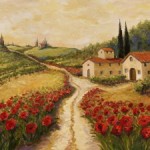 We don't have any tile backsplash in our kitchen, and that has always bothered me. One of these days we'll get around to adding some.…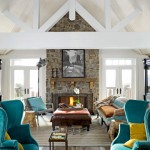 I have a thing for stone fireplaces. I grew up in a charming old house that had one, which might explain why I always stop…