Brothers & Sisters premiered on ABC in 2006 about the Walkers, a family in California that owns Ojai Foods. They've had a lot to deal with since their father died, as they began to discover all sorts of secrets he had been keeping from them. The sets are fabulous — take a look!
Updated to add: For those of you who asked me to add a photo of Rob Lowe, who plays Senator McAllister on the show, here you go, even though it has nothing to do with the sets. I think we can agree that he contributes to the scenery, ha. This is from the second season when he marries Kitty (Calista Flockhart):
The sets are so amazing that it's hard to believe these rooms are on a soundstage and not in real homes. Set designer Bryan Venegas says:
When decorating a set, I always keep in mind who the character is and what quirks I need to exploit to sell their personality. With the Walker Kitchen, I wanted to stay true to the architecture and to who Nora is. The house is a beautiful Spanish home in Pasadena so I wanted to sell the fact that the Walkers were financially well off without making them stuffy or material. I also made sure the house had a sense of history and functionality. Nora is very organized, obsessive, and a mother so I made sure her surroundings told her story.
I found this behind-the-scenes photo of the kitchen set that was posted on the Subzero website:
Do you love the sets on this show, too? Which one's your favorite?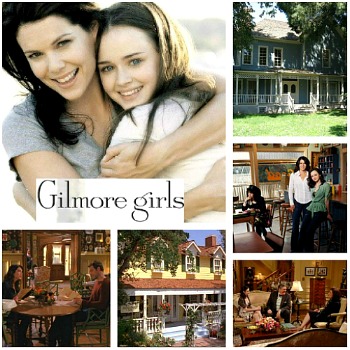 (Visited 22 times, 1 visits today)