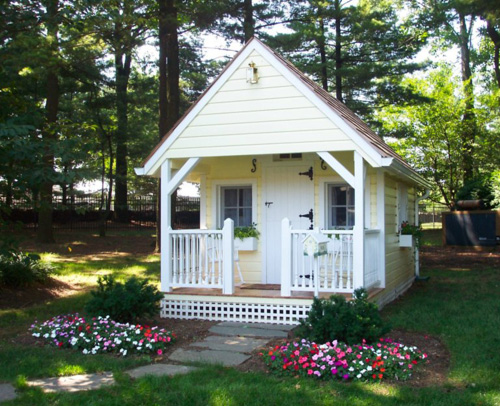 Playhouses are so much fun. I had one in my backyard when I was growing up–an ugly green aluminum shed that stored the lawnmower and rakes. It was fun to play in anyway, though, and I was always good at "pretend." Some days it was a Cape Cod. Other days, a castle. If I'd had a yellow cottage like the one above, I never would've come out! I would've insisted on sleeping there and having all of my meals delivered to the front porch.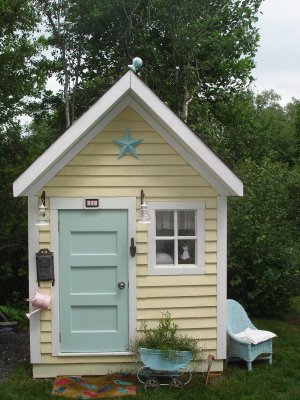 This is the playhouse that Linda of Restyled Home built for her daughter Sophie (above). If you haven't seen it yet, be sure to go to her blog and take the tour. I want to live in it myself!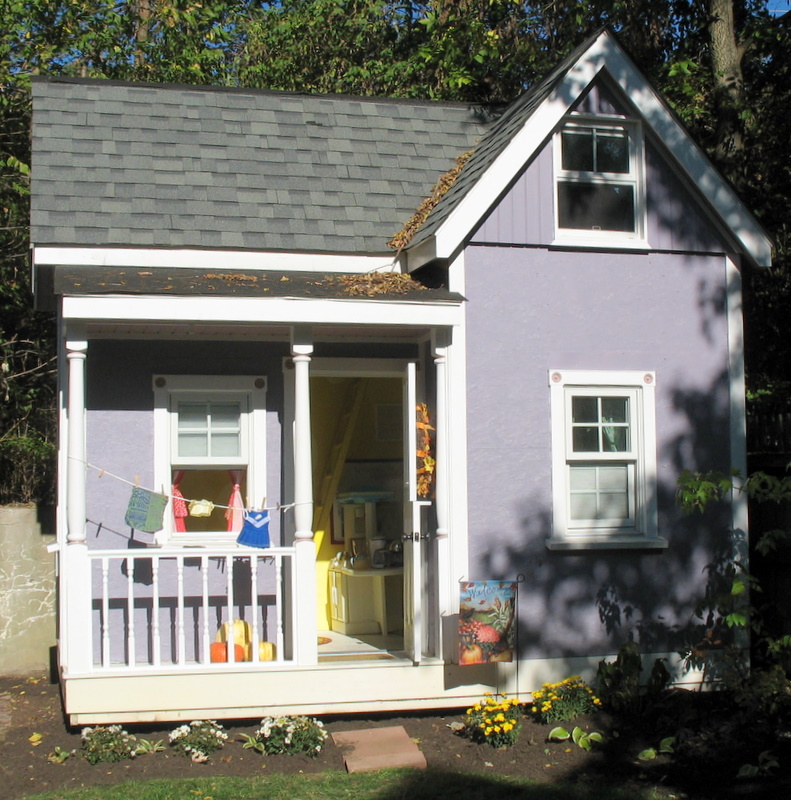 At the Columbia Tusculum House Tour that I showed you photos of last Fall, one of the homes had this purple playhouse behind it. The homeowners built it for their daughters as a Christmas gift. Lucky girls!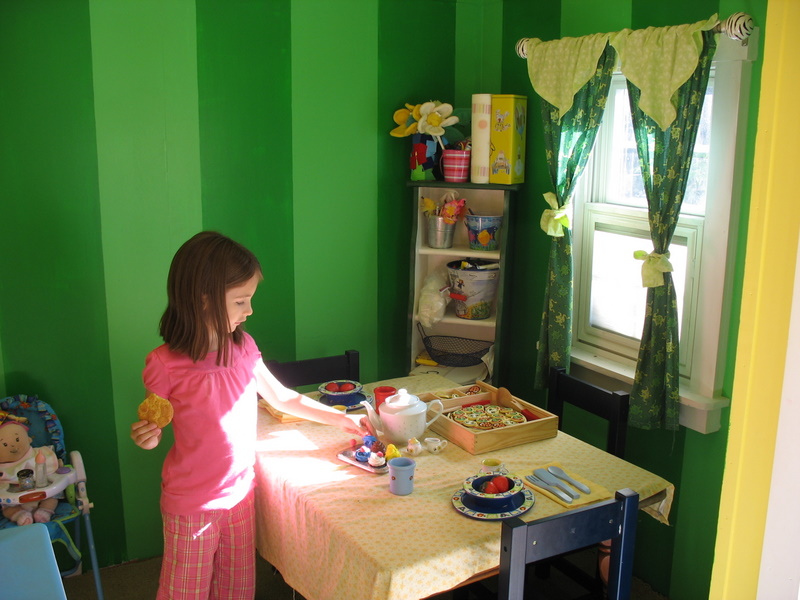 We made ourselves right at home. The owners provided fresh-baked Snickerdoodle cookies, which were perfect for an impromptu tea party inside the little house.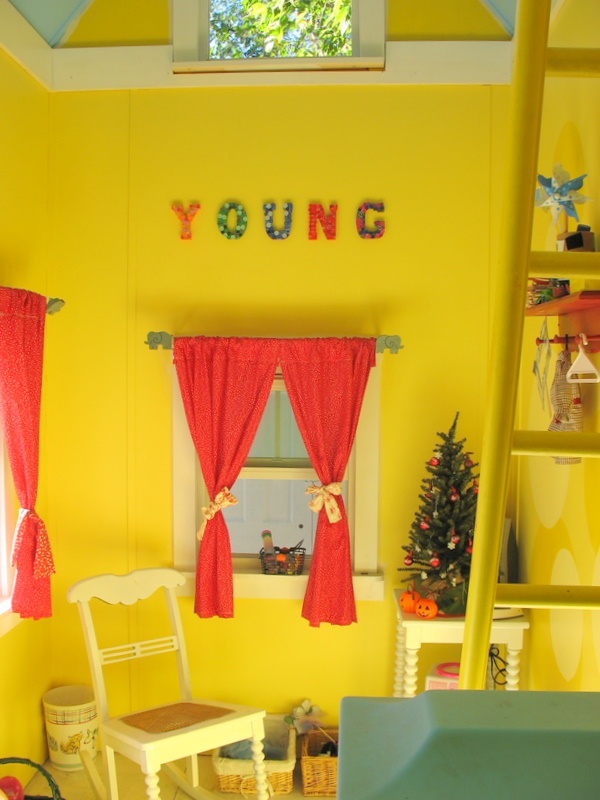 Now it's your turn to tell us what you're hooked on today! If you have something to share with us on your blog, then add your link below. Just please be sure to:
Add the permalink to the specific blog post, not your general blog address.
Link back to the party from your post so that your readers can come and see what everyone else is talking about today!
Visit as many of the other participants as possible and leave comments! That's what a blog party is all about!
Double-check to make sure your link works and goes to the right page so it doesn't get deleted!
(Also check out Finer Things Friday, Melissa's Beautiful Life, Ann's Food on Fridays, and Fifi's Fashionable Friday happening today!)
~
Hooked on Fridays Participants
Powered by… Mister Linky's Magical Widgets.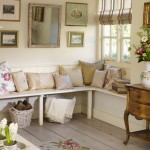 "To be happy at home is the ultimate result of all ambition, the end to which every enterprise and labor tends." -Samuel Johnson It's  easy…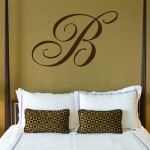 Welcome to this week's Hooked on Fridays blog carnival! Today I'm hooked on these Dali Wall Decals. I first discovered them over at Nonnie Bear…
Are you hooked on houses? More to tour: