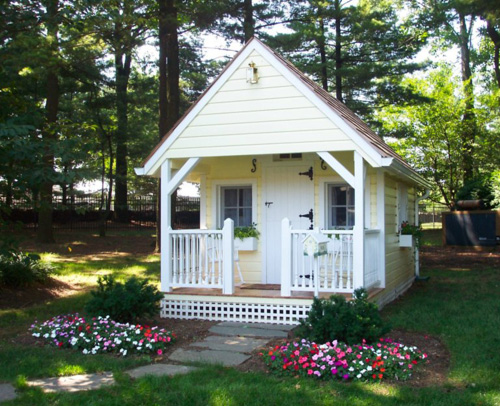 Playhouses are so much fun. I had one in my backyard when I was growing up — an ugly green aluminum shed that stored the lawnmower and rakes. It was fun to play in anyway, though, and I was always good at "pretend."
Some days it was a Cape Cod. Other days, a castle. If I'd had a yellow cottage like the one above, I never would've come out!
I would've insisted on sleeping there and having all of my meals delivered to the front porch.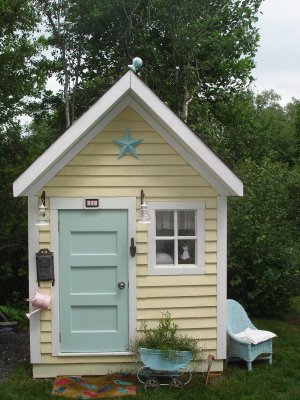 This is the playhouse that Linda of Restyled Home built for her daughter Sophie (above).
If you haven't seen it yet, be sure to go to her blog and take the tour.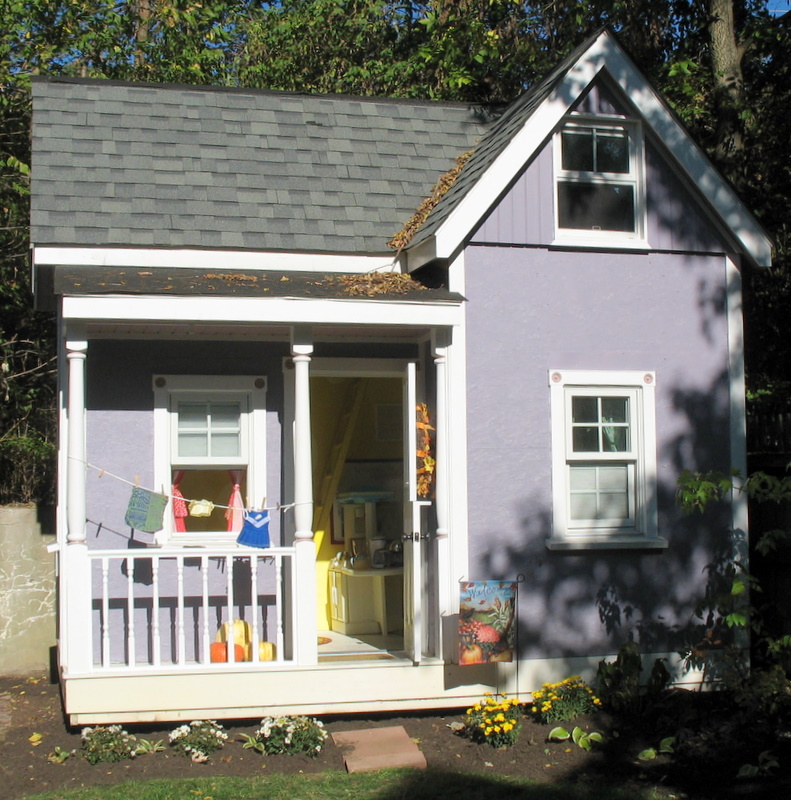 At the Columbia Tusculum House Tour that I showed you photos of last Fall, one of the homes had this purple playhouse behind it. The homeowners built it for their daughters as a Christmas gift. Lucky girls!