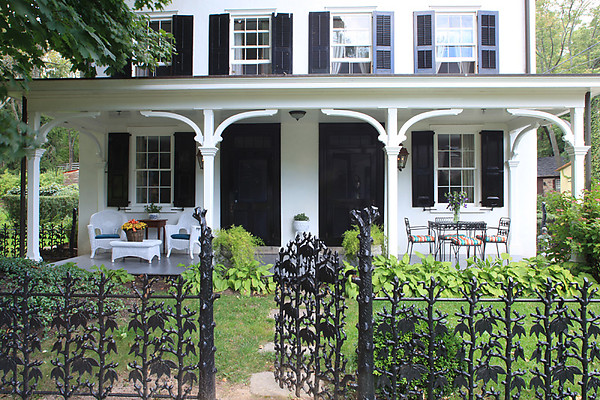 I spend a lot of time searching the real estate listings and see an awful lot of boring houses, a lot of ugly houses, and more cookie-cutter McMansions than you can shake a stick at. So when I run across a truly unique and beautiful property like this, it's like the heavens open up and I can hear the angels sing. (Cue the opera music!)
This Federal-style home in the historic village of Carversville in Pennsylvania was originally a millinery shop in the 1840s. It has been beautifully restored and is now on the market for $1.89 million. Take a look!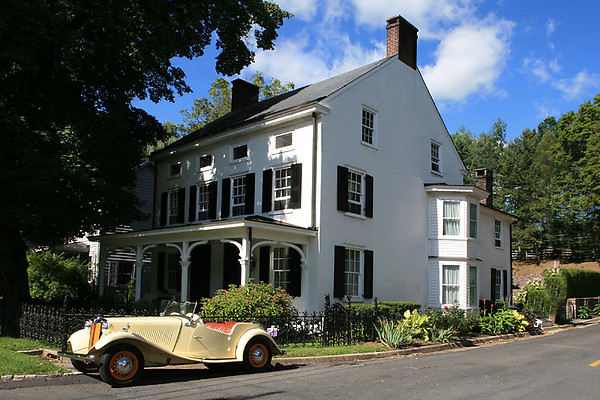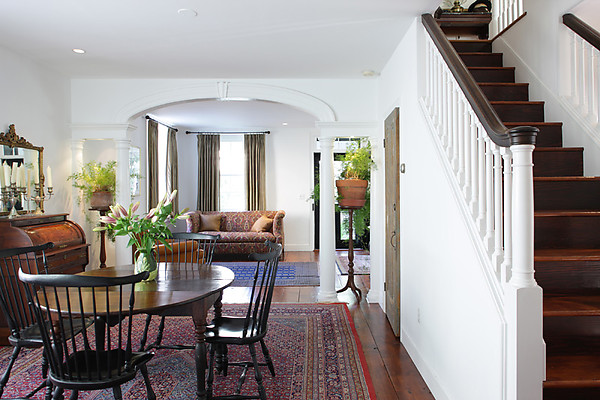 Stone arched doorway leads to the kitchen: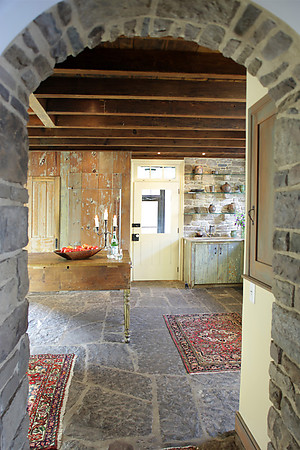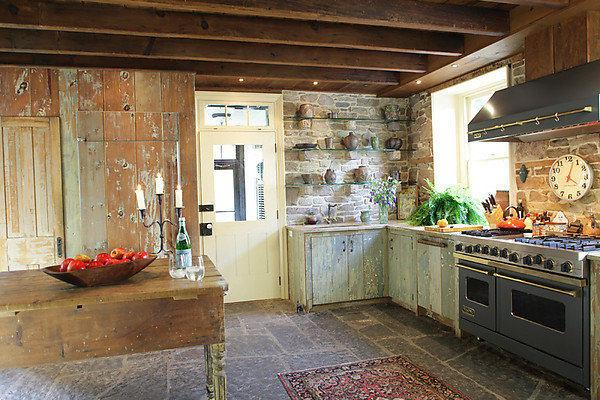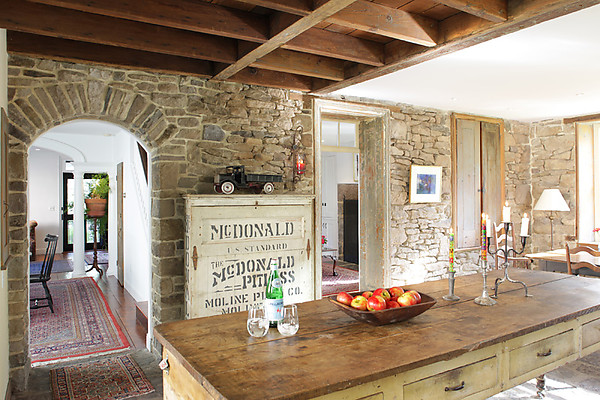 Master bath: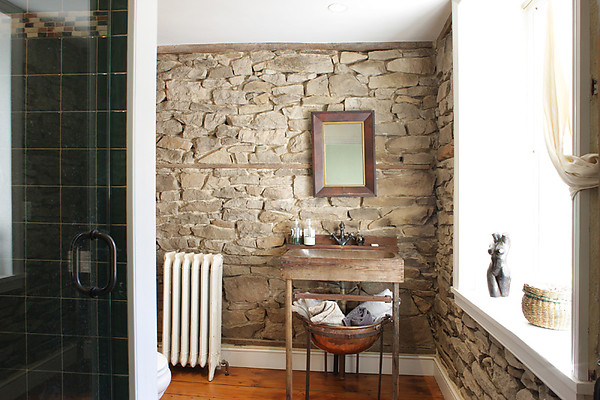 There's a guest house behind the main house: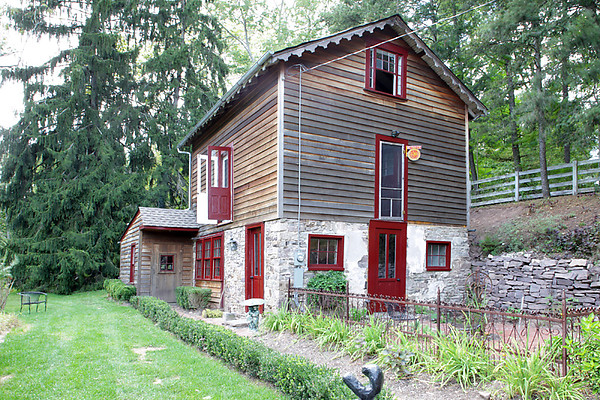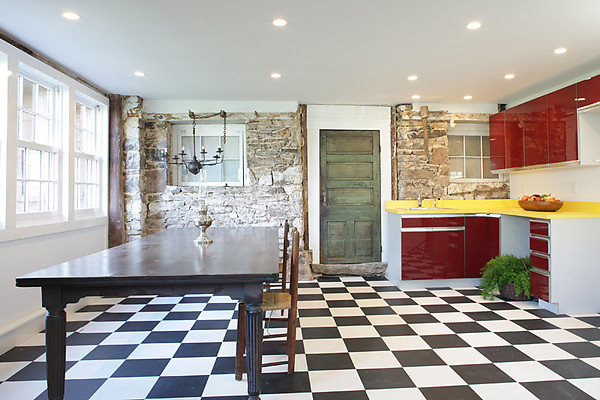 You can see the rest of the photos of this 158-year old home on the Kurfiss Properties website. Nearby you'll find Pheasant Hill Farm–a privately owned 250-year old property, noted as being the site of one of the earliest settlements in Pennsylvania.
If you love looking at old houses, check out this 1930s Tudor Revival Mansion, a French-Norman Country Estate (in Ohio!), and  Stokesay Court, the private English estate used in the Keira Knightley film "Atonement."
(Visited 2 times, 1 visits today)