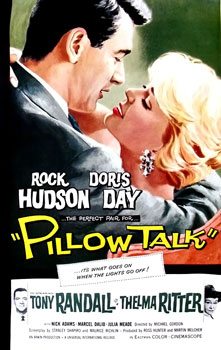 Nearly 50 years ago, Pillow Talk won the Academy Award for Original Screenplay and was received several nominations, including Best Actress in a Leading Role (Doris Day), Best Actress in a Supporting Role (Thelma Ritter), and Best Art Direction-Set Decoration.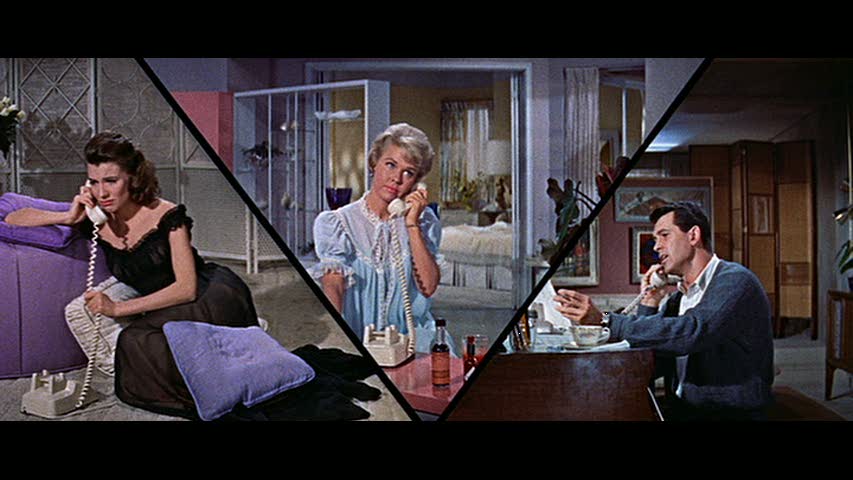 Jan Morrow (Doris Day) has a wonderful life–a beautiful apartment and a successful career as an interior designer. There's just one little hitch. She has a party line that she has to share with a playboy named Brad Allen (Rock Hudson) who is always on the phone with one of his many devoted women.
Jan's apartment with a view of New York City: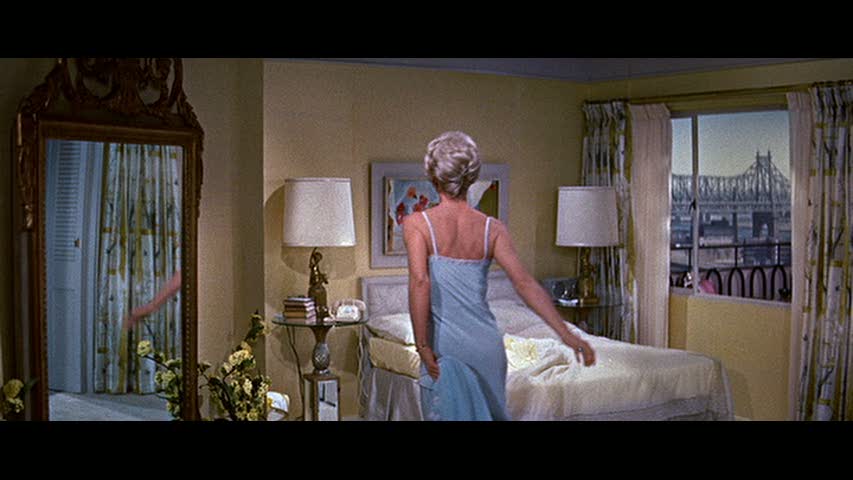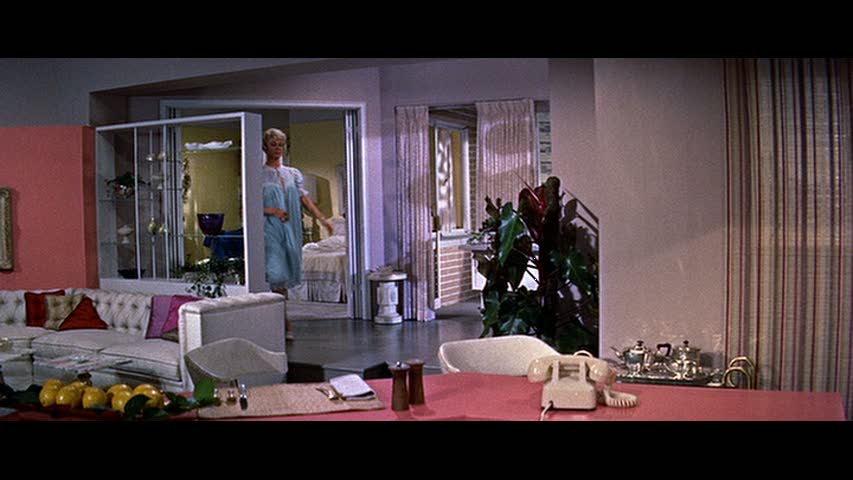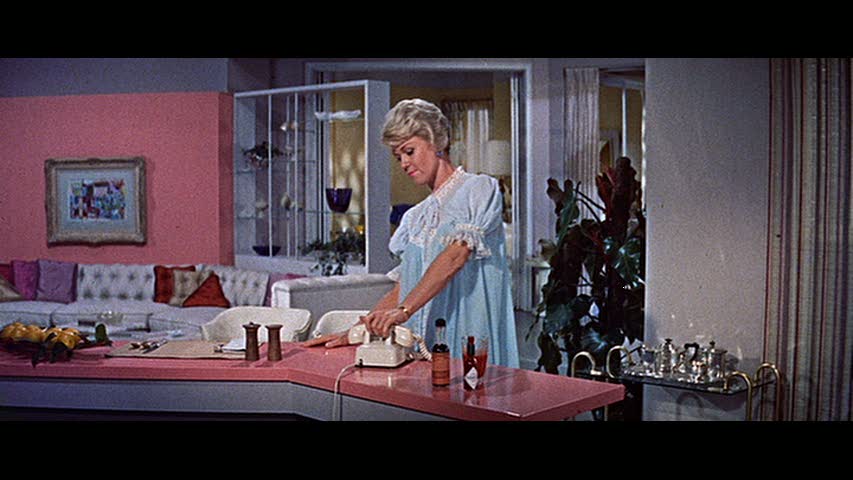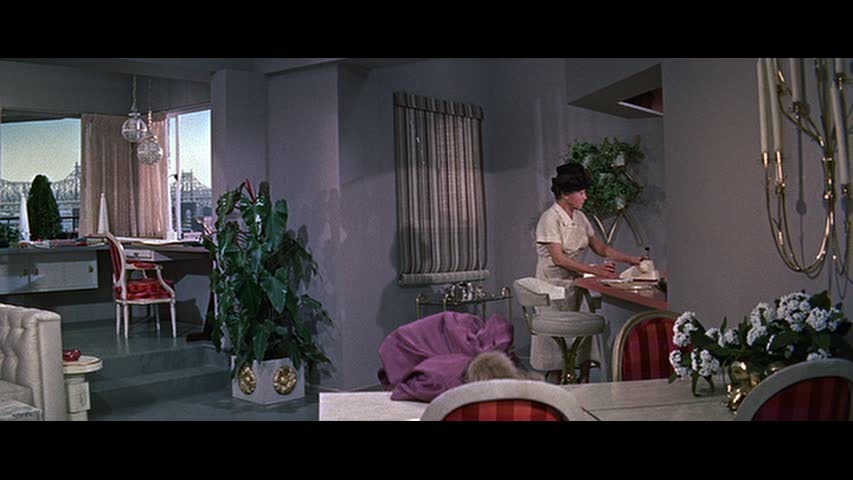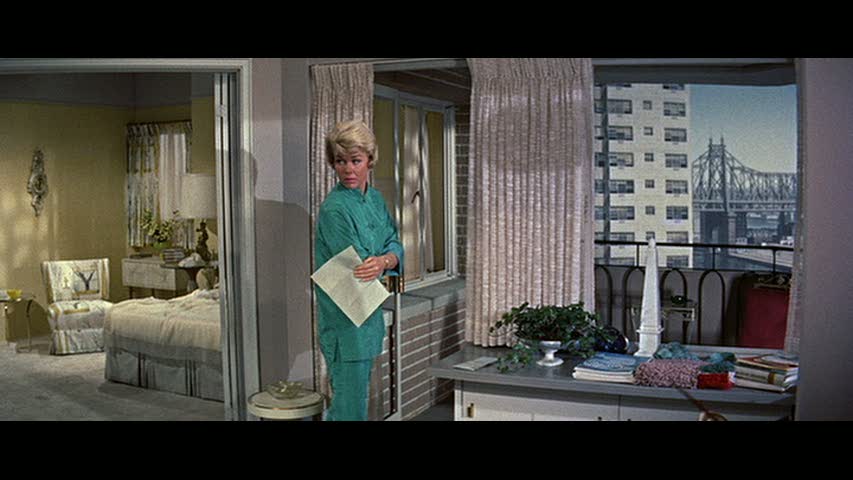 Thelma Ritter played her (always hung-over) housekeeper Alma: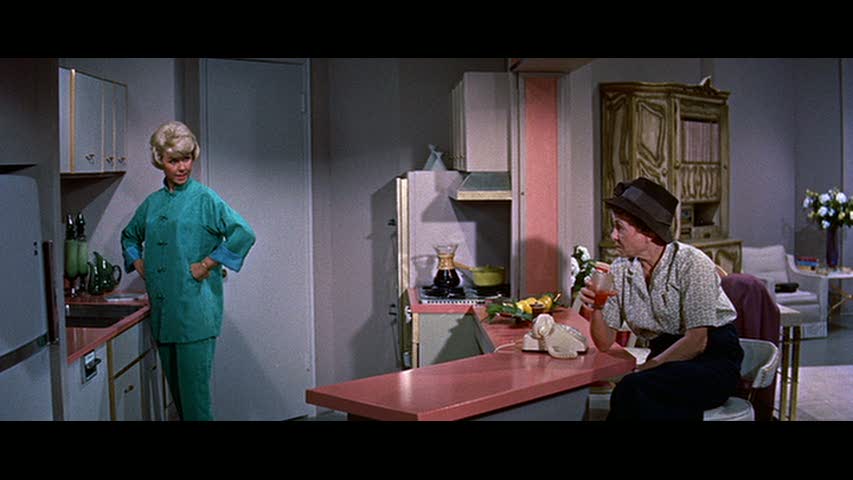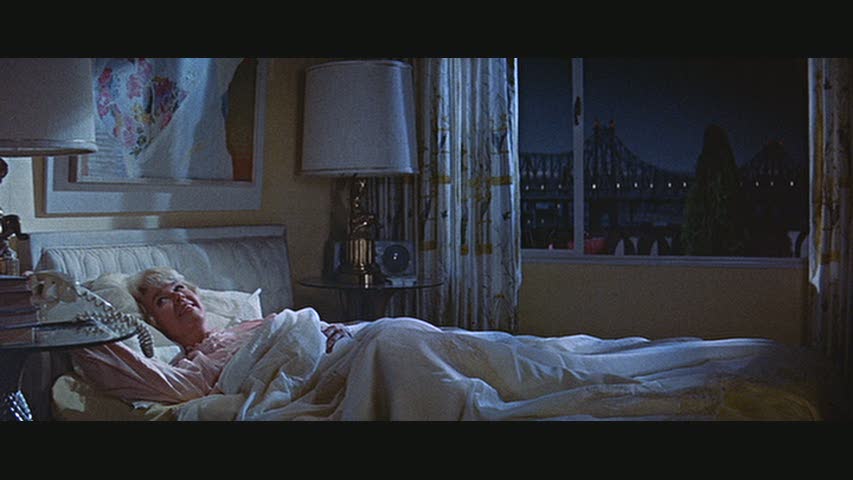 Her bathroom (it looks like she has a monogram on her shower curtain and towels):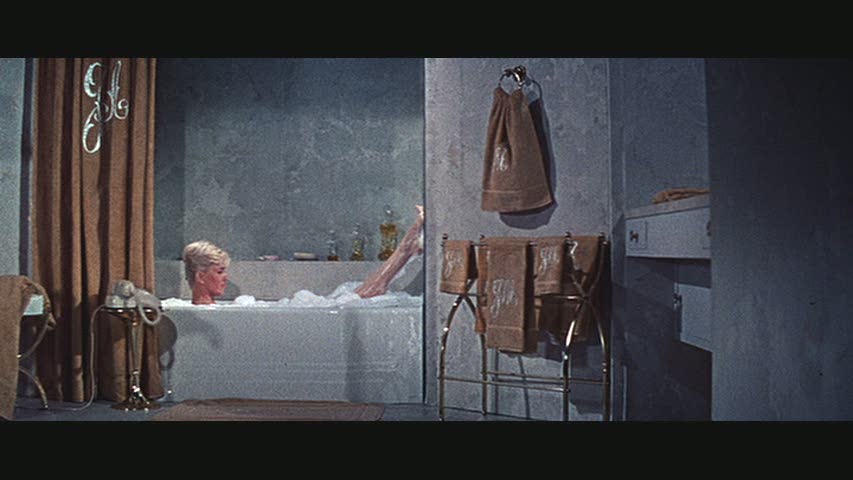 They had a little too much fun with the split-screen scenes like this one, in which both Jan and Brad are chatting on the phone while taking baths: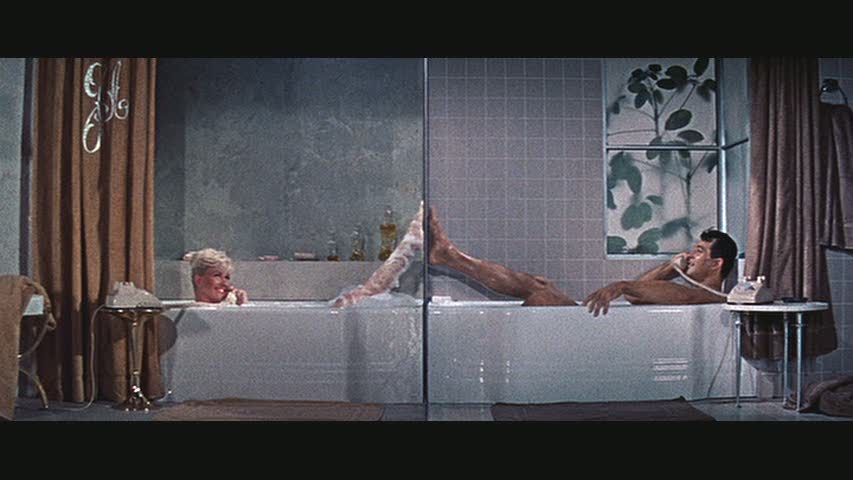 I would love to have her study with those views and the balcony off it!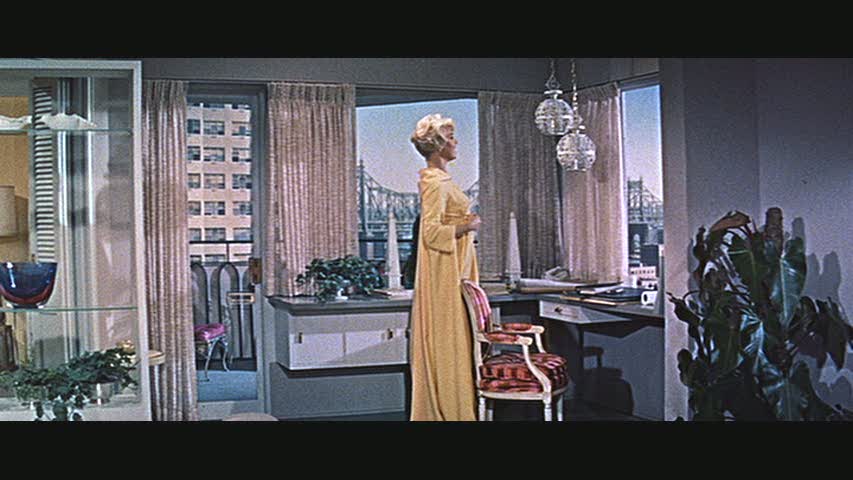 Telling Alma that she has finally met a good man–a gentleman who knows how to treat a lady–and his name is Rex: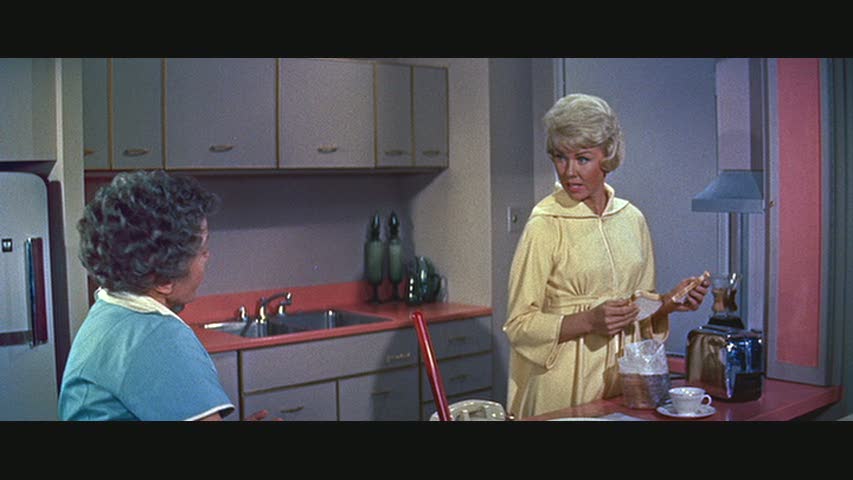 Brad's Bachelor Pad: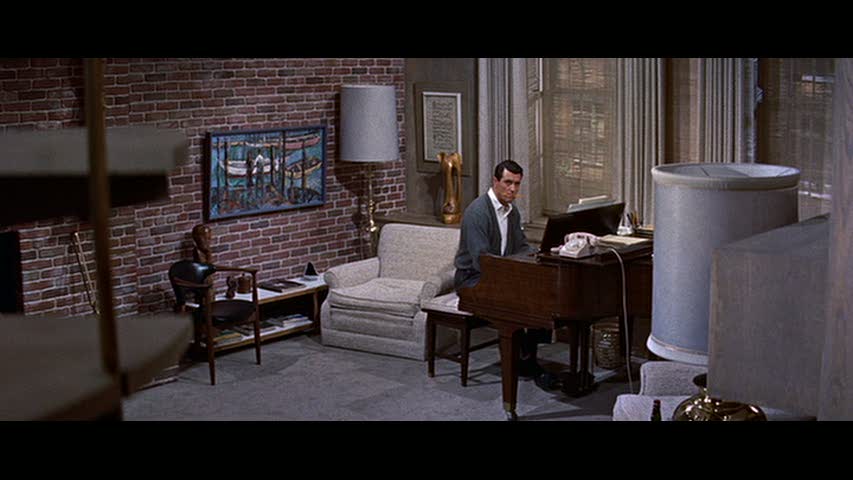 Tony Randall played Brad's best friend. He is in love with Jan himself and has been begging her to marry him to no avail: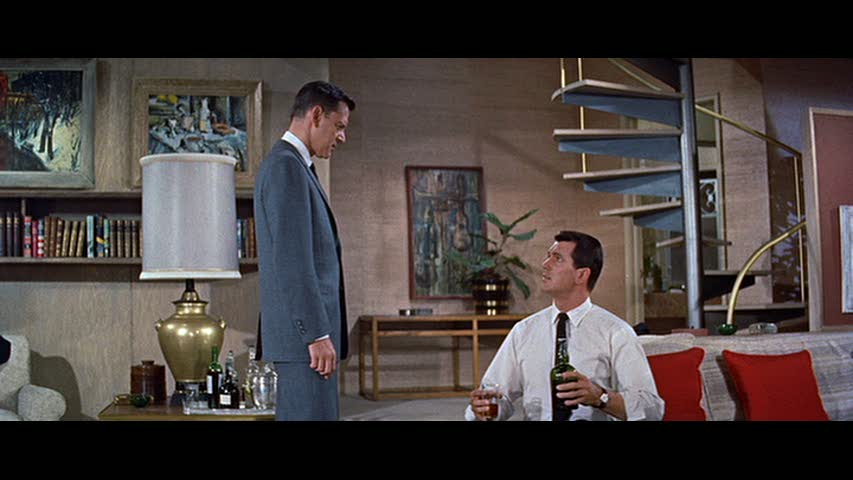 In this shot you can see that the living room walls only go so high and are curved. I'd love to see what was behind there!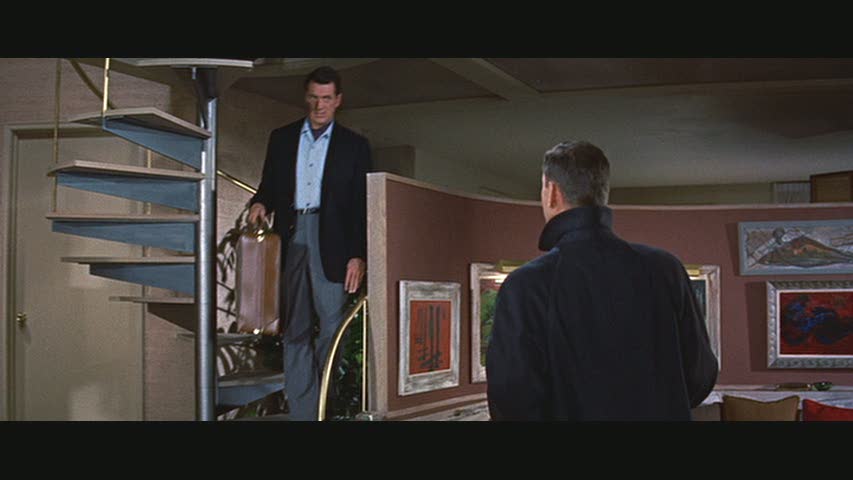 At Jonathan's Country House in Connecticut: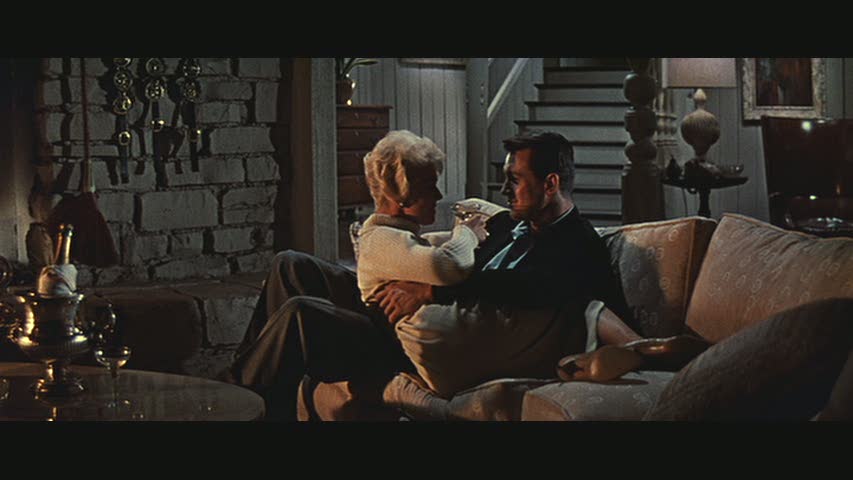 When Jonathan (Tony Randall) discovers that Brad has been after Jan, the girl he himself has been wooing, he's furious. He threatens to tell Jan the truth if Brad doesn't get out of town right away. He gives Brad the keys to his country house in Connecticut. Brad says, "Sure!" And then he takes Jan along with him for a romantic weekend: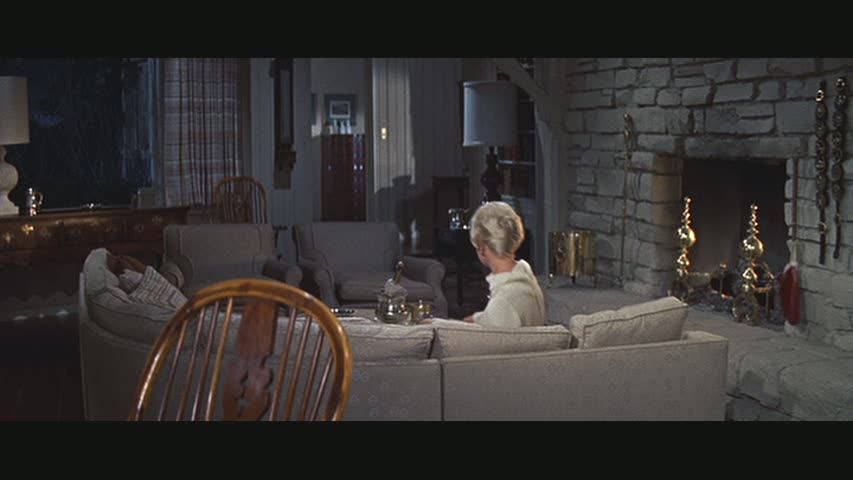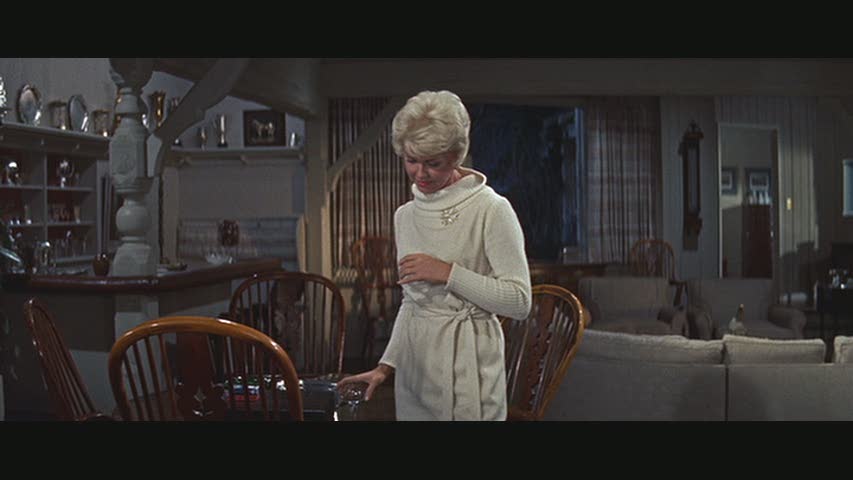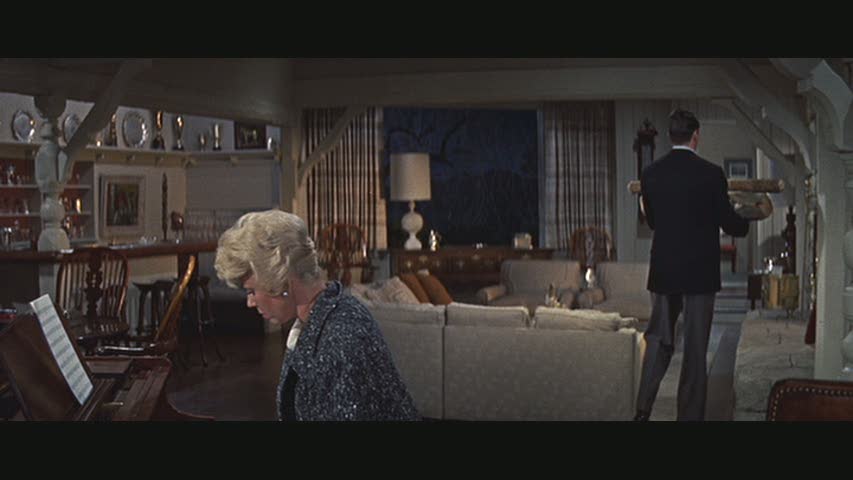 Jan finds some sheet music in Brad's coat pocket and plays it, only to recognize the tune. "You are my inspiration, ___________." She realizes she's been had–Rex is really Brad. He's busted. She grabs her things and leaves before he even has a chance to set his load of firewood down.
Brad's Apartment – After Jan Gives It a "Makeover:"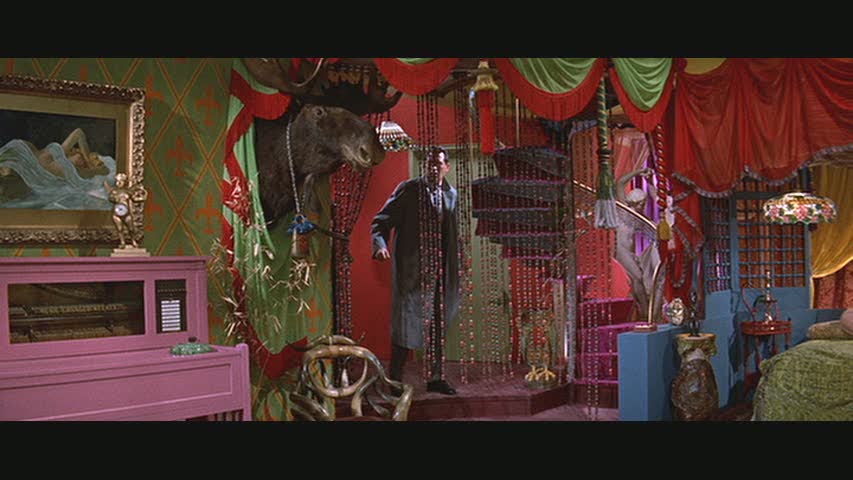 One of the best acts of revenge in movie history, in my opinion. Check out that moose on the wall. And Jan took away his Baby Grand piano, replacing it with a pink player piano that plays–you guessed it–"You're my inspiration."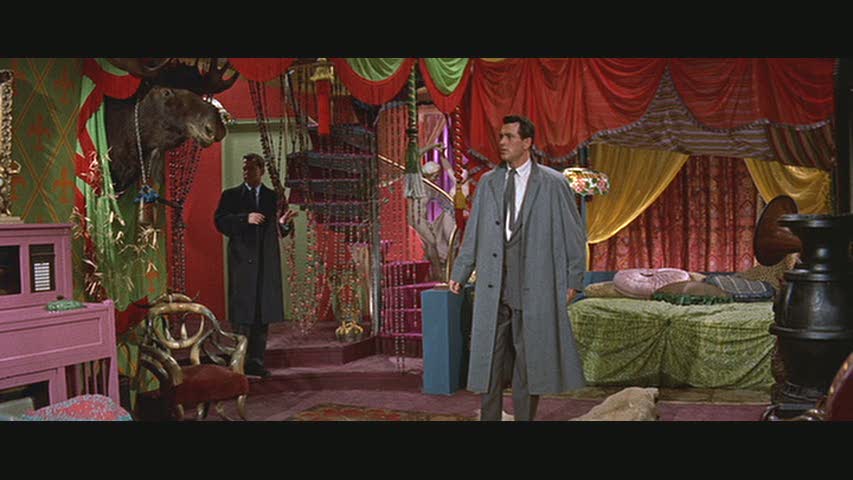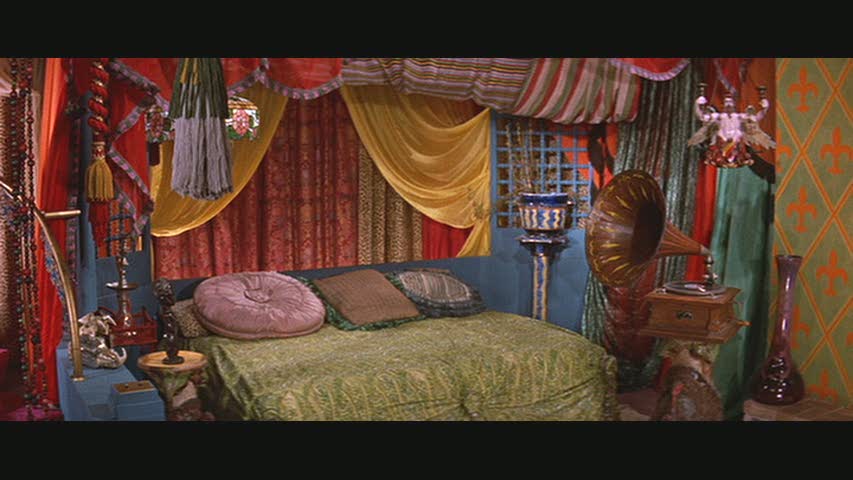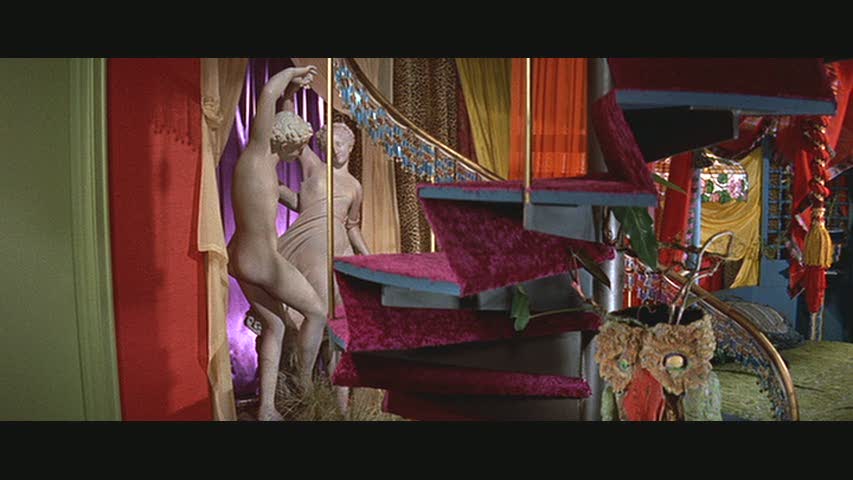 Note the "Home Sweet Home" sampler over his fireplace: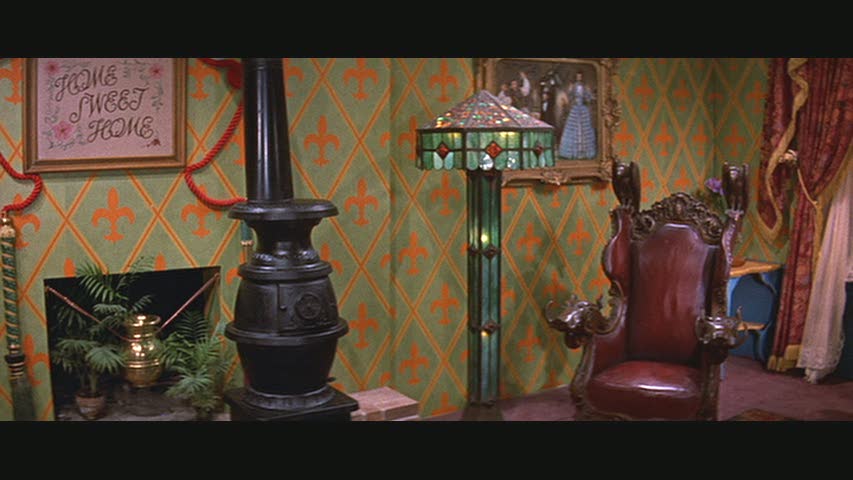 Brad kicks the door in to Jan's apartment and finds her in bed (she's hiding under the covers). She refuses to see him, but he's not taking no for an answer: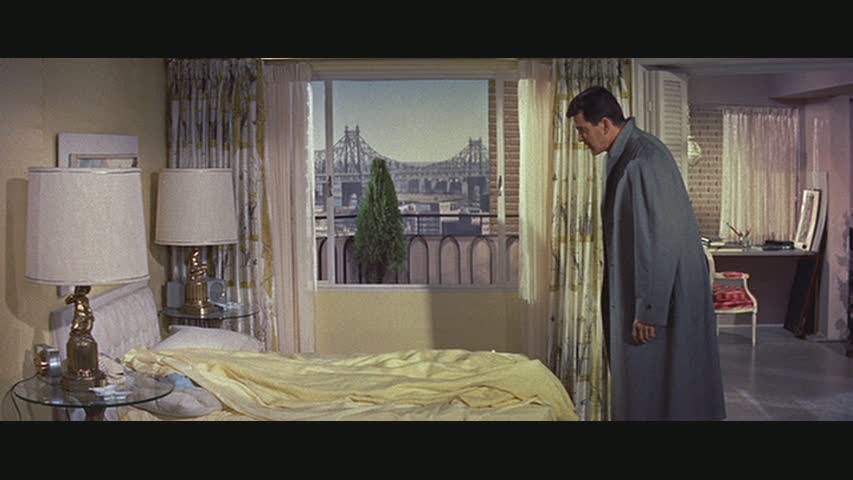 He scoops her up and carries her, pajamas, bare feet, electric blanket and all to his apartment. One woman on the street says, "They'll never believe this back in Wichita Falls."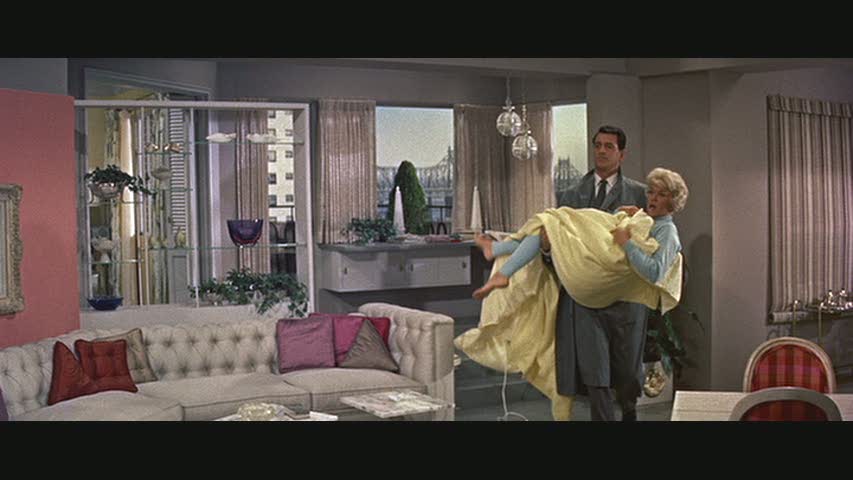 This is the first of three comedies starring Day, Hudson and Randall together. Pillow Talk was followed by Lover Come Back and Send Me No Flowers. Any other Doris Day fans out there?
(Visited 96 times, 1 visits today)