There's just something about a Dutch door like this one from Country Home that makes my heart beat faster. They were originally created to keep animals out of farmhouses while letting light and air in. I've heard a lot of pet owners like them now for the opposite reason–keeping the animals in. We used to have a cat that would pounce at the door whenever someone rang the bell, and it would've been handy to be able to just open the top half!
I love old movies–especially old black and white romantic comedies–and so many of them feature charming cottages with Dutch doors that I've always wanted one. Remember this scene from Christmas in Connecticut? (If you missed my post about that house, click here.) In my fantasies, I also live in a stone farmhouse where gentle brown cows poke their heads through the door when you open the top half. But someone else actually goes out to the barn to milk them, of course. You know that scene where Barbara Stanwyck leads the horse back to the barn and has no idea what she's doing? Yeah. That would be me.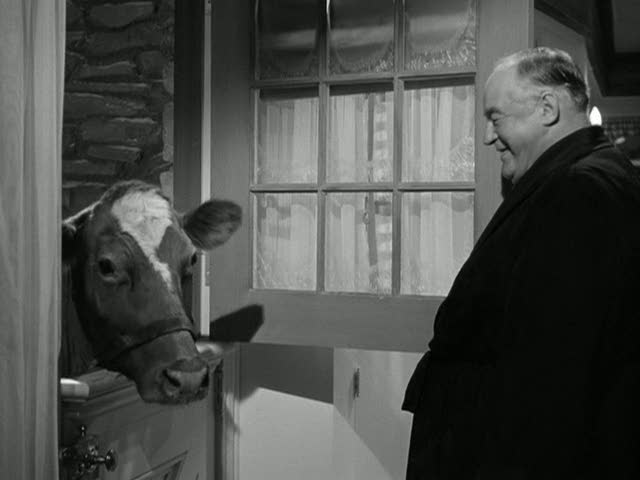 Of course, a good Dutch door should always lead to a cottage garden like this (via Apartment Therapy):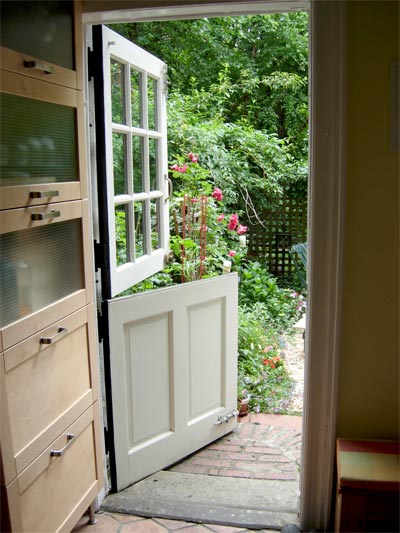 Now it's your turn to tell us what you're hooked on today! If you have something to share with us on your blog, add your link below. Just please be sure to:
Add the permalink to the specific blog post, not your general blog address.
Link back to the party from your post so that your readers can come and see what everyone else is talking about today!
Visit as many of the other participants as possible and leave comments! That's what a blog party is all about! 🙂
P.S. If you're a Stumbler, please Stumble this! If you're on Twitter, please Tweet it! I want everyone to get as much traffic as possible today.
Hooked on Fridays Participants
Powered by… Mister Linky's Magical Widgets.
NOTE: IS YOUR LINK MISSING? That means you linked to your general blog address and not a specific post, and I couldn't figure out which post was for Hooked on Fridays. Please remember to use your post's permalink and to link back to the party so there's no confusion. Everyone makes mistakes–-just fix it and try again next week!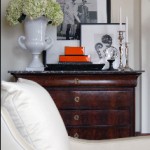 Have you ever been stumped when it came to decorating a side table or dresser? I have! I tend to be a bit of a…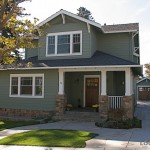 Here's what I'm hooked on today--this charming Craftsman Bungalow that I spotted over at Lookiloos. I love everything about it, from the front porch to…
Are you hooked on houses? More to tour: