By JULIA @ HOOKEDONHOUSES.NET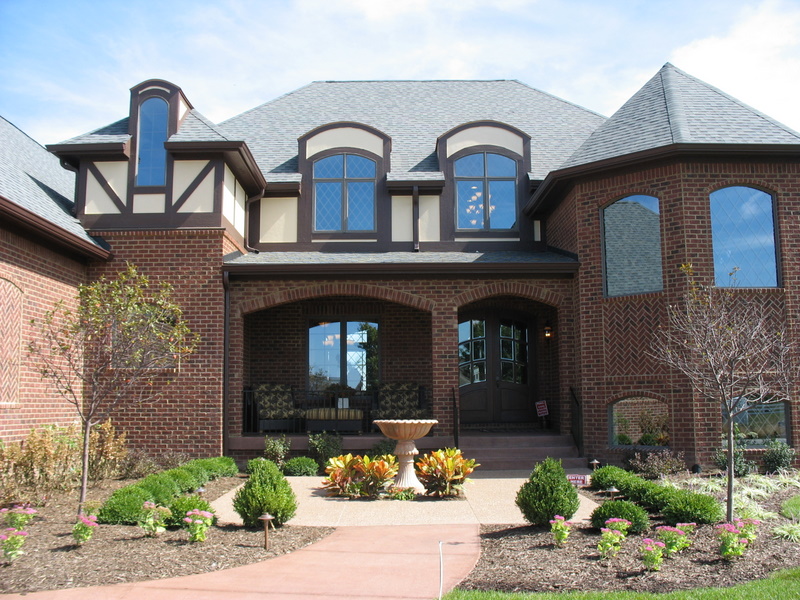 The next home I have to show you from the Indianapolis Home-a-Rama was built by Castalia Home Builders, which took a green approach when building it. Builder Frank Redavide says that his company's goal is to build high-quality, green luxury homes: "The design of this home reflects an English Tudor style with a warm ambiance and rustic approach. It uses recycled materials that are free of formaldehyde and VOCs and are safe for families and children."
The house was decorated by Sharon Parker and Kristine Bastian of Inspired Design IDEAS and was meant to convey "a sophisticated English Manor feel while maintaining an elegant, but comfortable, ambiance."
Look around and then let me know what you think!
I thought the Shel Silverstein murals in the children's wing were a clever idea, and they were beautifully done. We felt like we had stepped inside one of his books.
I think this house must've sold already because I can't find it on the MLS listings, and I'm not sure how much it sold for. If anyone out there has that information, let me know!
What do you think? Did you like this house? It's time to vote!
~
If You Missed Any of the Other Home-a-Rama House Tours: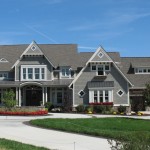 Home-a-Rama! Those of you who have been reading my blog for awhile know that I'm kind of a Home-a-Rama Home Show fanatic. I have only…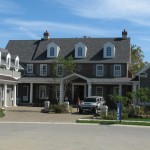 Welcome to Day #3 of our week-long tour of houses from the Indianapolis Home-a-Rama: Luxury Edition! This traditional New England-style house was built by Phil…