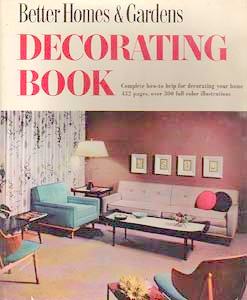 Those of you who have been reading my blog for very long probably know I'm a sucker for old decorating books like this Better Homes & Gardens guide from 1956. When I see them on eBay or in used bookstores, they are hard to resist. I love the retro stuff. It's fun to peek into the past and see how people lived. This week as I was looking through the BHG book again, I noticed this yellow dining room: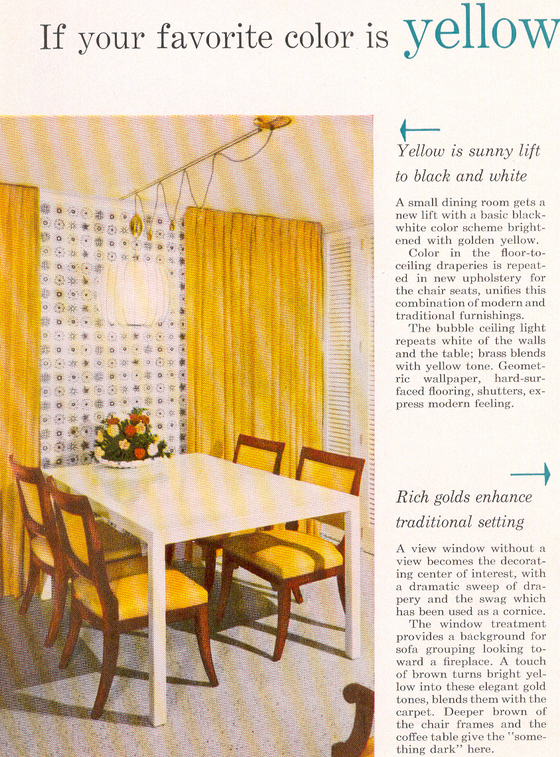 What struck me is that the light fixture and table are both things that could be found at IKEA today (or similar versions, anyway). Here's a white table with a lacquer finish: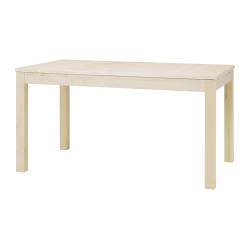 And a pendant light from IKEA with a similar vibe: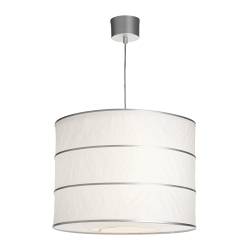 Even the yellow in the room is very close to Pantone's Color of the Year, Mimosa: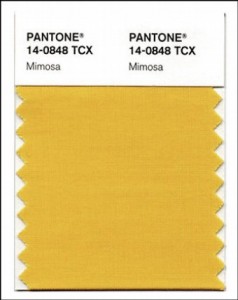 Apparently it's true when they say everything comes back in style again if you wait long enough–though I don't think there's any hope of resurrecting that flower arrangement, no matter how many decades go by. (To see other Retro Rooms I've featured from old decorating books, click here.)
Now it's your turn to tell us what you're hooked on today! If you have something to share with us on your blog, add your link below. Just please be sure to:
Add the permalink to the specific blog post, not your general blog address.
Link back to the party from your post so that your readers can come and see what everyone else is talking about today!
P.S. If you're a Stumbler, please Stumble this! If you're on Twitter, please Tweet it! I want everyone to get as much traffic as possible today.
Hooked on Fridays Participants
Powered by… Mister Linky's Magical Widgets.

NOTE: IS YOUR LINK MISSING? That means you linked to your general blog address and not a specific post, and I couldn't figure out which post was for Hooked on Fridays. Please remember to use your post's permalink and to link back to the party so there's no confusion. Everyone makes mistakes–-just try again on February 13 (no Hooked on Fridays next week–I'll be in Nashville for the BlissDom blogging conference)!
(Visited 30 times, 1 visits today)