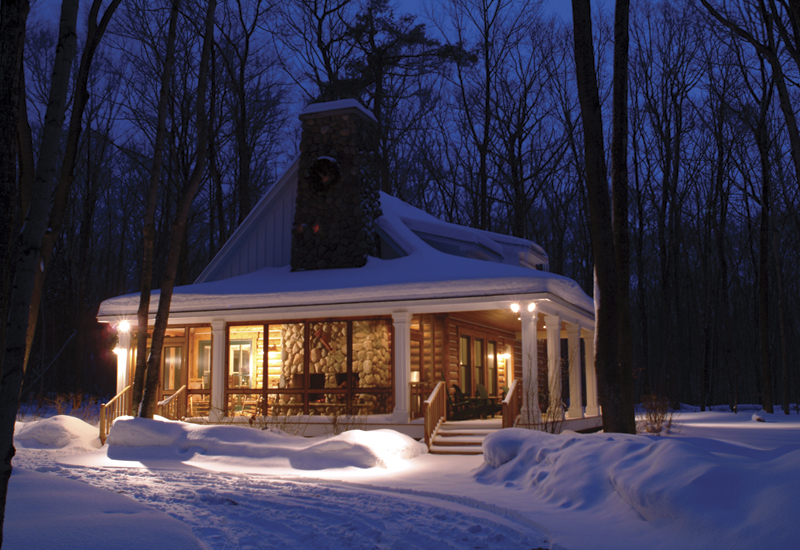 Winter? I'm not your biggest fan. And this week has been colder than most for those of us living in the Midwestern United States. Brrr. It's dipping into the negative numbers now, and I've found myself getting a bit cranky about it. So, for this week's "Hooked on Fridays" post, I decided to cheer myself up by focusing on what I enjoy about chilly days. Here are 5 simple things that keep me cozy, not cranky, when it's cold outside:
1. Hot chocolate. The first thing the kids shout when they walk in the door after school is, "Hot chocolate, please!" Lily likes it with marshmallows. Jake and I prefer whipped cream with lots of chocolate-chips on top. And you have to stir it up with a Pepperidge Farm Pirouette rolled wafer cookie (I prefer French Vanilla, myself). We take our hot chocolate seriously around here.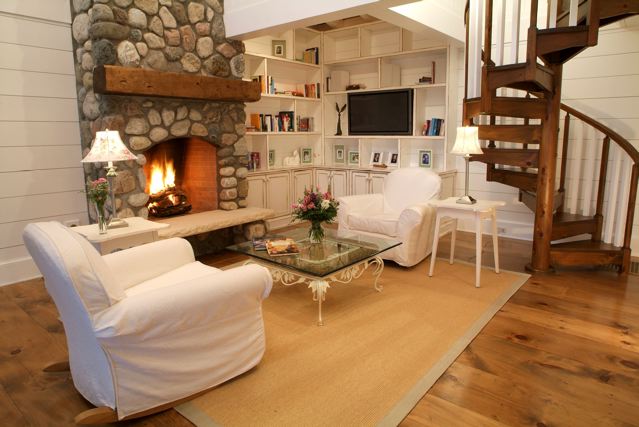 2. Reading by the fire. This winter I got sucked into the "Twilight" series (pardon the pun), even though I swore I wouldn't. Once I started, I found it hard to put them down. Is there anything better than getting swept away by a good story? I also love snuggling with my daughter and reading Junie B. Jones books to her. If you've never read any of Barbara Parks' books, they're hilarious. They make us laugh out loud.
3. A big pot of my Grandma Leota's beef & vegetable soup. It takes a little work and has to sit on the stovetop for most of the day, so it's perfect for a snow day when I have nowhere to go and nothing else to do. My grandmother died in 1996 and we still miss her. The smell of her soup, which she always had waiting for us when we visited her in Illinois, always brings back wonderful memories. Add cornbread on the side, of course.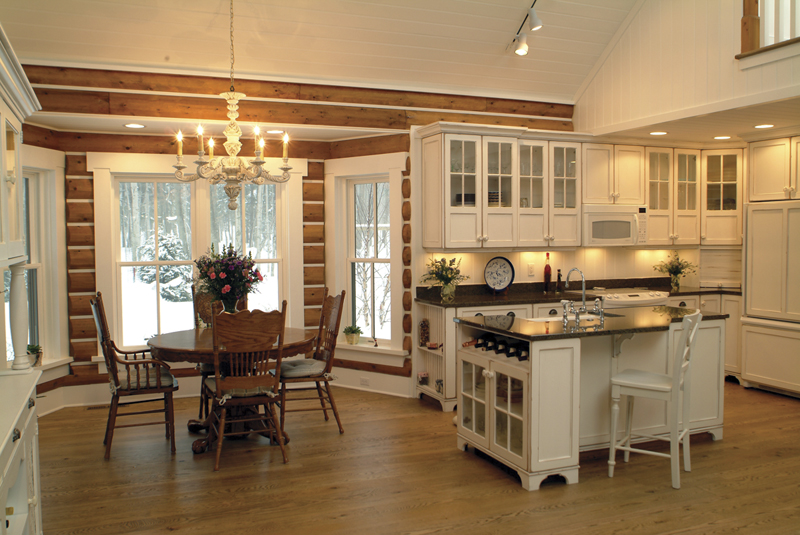 4. Watching "comfort movies" in bed. I know a lot of people disapprove of TVs in the bedroom, but I could never give up lazy Saturdays spent propped up on pillows, under my duvet, watching old favorites like "Jane Eyre," "Pride & Prejudice," and "A Room With a View." Would it be as satisfying if I watched them in the family room, sitting on the sofa? No. No, it would not.
5. Searching the real estate listings for beach houses. Every winter I start fantasizing about moving somewhere–anywhere!–warmer than here. You'll find me obsessively checking the MLS listings in places like Destin, Florida, and imagining how I'm going to decorate my beach house when I get there.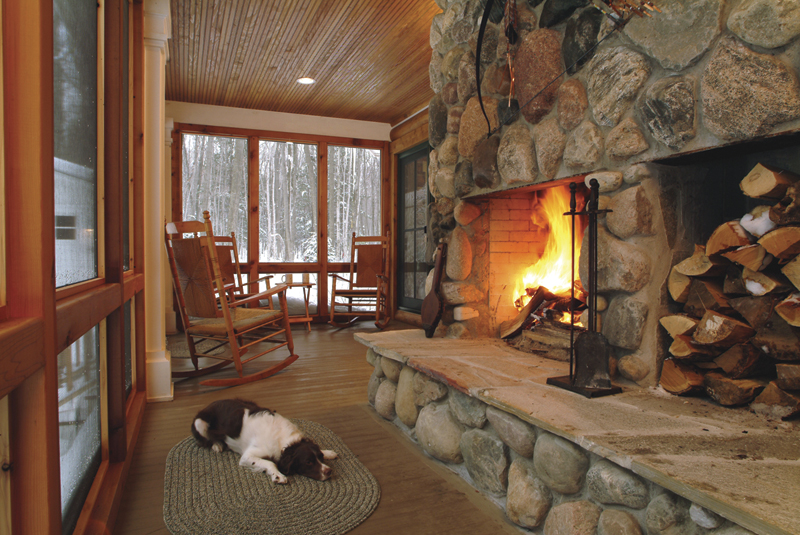 Wouldn't this cabin in the woods be a cozy place to wait out the winter? If I can't have a beach house, this would be my next choice. And I hope the dog comes with it. (Cabin built by The Cottage Company of Harbor Springs.)
Now it's your turn to tell us what you're hooked on today! If you have something to share with us on your blog, add your link below. Just please be sure to 1) add the permalink to the specific blog post, not your general blog address, and 2) link back to the party from your post so that your readers can come and see what everyone else is talking about today! Thanks!
(If Mister Linky is down, feel free to leave your link in the comments.)
P.S. If you're a Stumbler, please Stumble this! If you're on Twitter, please Tweet it! I want everyone to get as much traffic as possible today.
(The Inspired Room is having a "Beautiful Life" blog party today, so check out the links on her site, too!)
Hooked on Fridays Participants
Powered by… Mister Linky's Magical Widgets.
NOTE: IS YOUR LINK MISSING? That means you linked to your general blog address and not a specific post, and I couldn't figure out which post was for Hooked on Fridays. Please remember to use your post's permalink and to link back to the party so there's no confusion. Everyone makes mistakes–-just fix it and try again!
(Visited 5 times, 3 visits today)