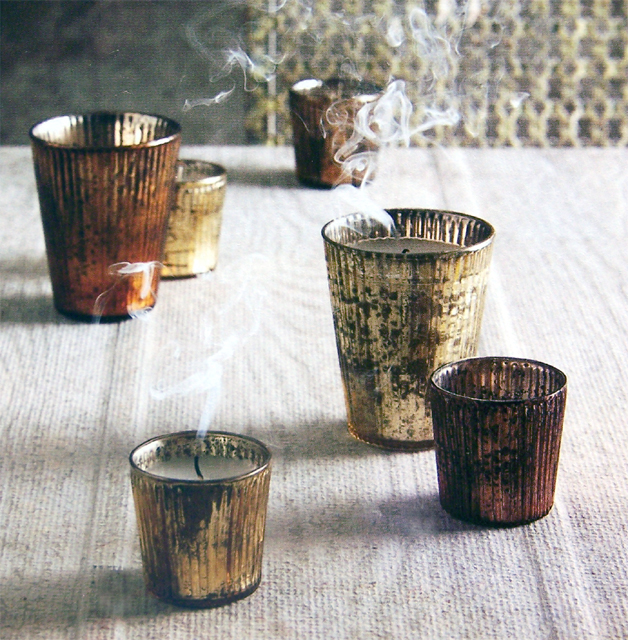 I've been in the process of changing over to a new computer for the last few days, and there were a few glitches along the way. Turns out my new computer objected to uploading photos. Which, you know, wouldn't be a problem if I decided to never use pictures here on the blog again. But I thought you might get tired of having me describe houses instead of showing them.
My computer-genius husband has spent many hours working on the problem, however, and the blog is finally working again. Thanks, Dave! I'm sure you're all grateful to see these lovely little mercury-glass votives instead of just reading about them.
Today I thought I'd show you some of the beautiful accessories you can find at Neutral Dwelling's online shop for your home. These red pears made me think of candy–candy for your home. You know, to sweeten things up a little.
And take a look at these little penguin ornaments. My daughter Lily loves penguins, so I'm tempted to get them for her. When she saw them, she said, "They look so real!"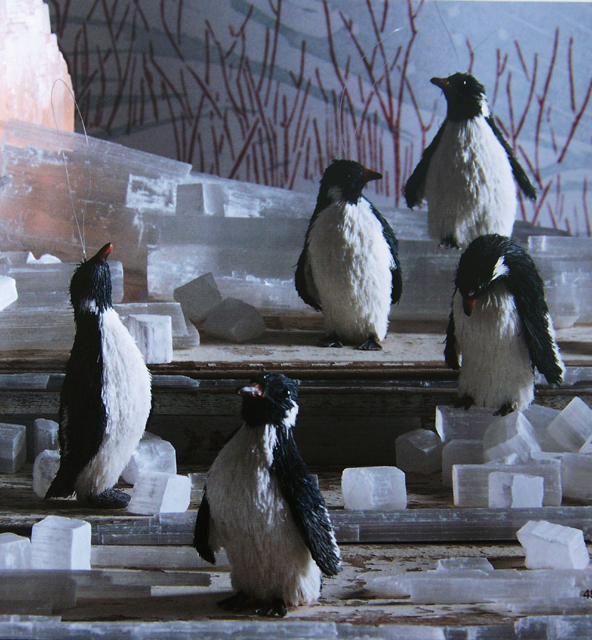 I'm really proud to have my blog sponsored by Neutral Dwelling. I hope you'll visit their site and look around if you haven't already.
AND THE WINNERS OF THE BLOG PARTY GIVEAWAY ARE…
I waited as long as long as possible to draw the winners of the giveaway because people continue to join the blog party and enter their names for it. But I promised I'd do it over the weekend. I let my son Jake do the honors this time. Congratulations to:
Whitney Caroline of Whitney Caroline Designs

Gigi of Lemonade Home

And the Blog of the Month Winner: Rhoda at Southern Hospitality
If you're a winner, let me know which Christmas DVD you'd like me to send you (your choices are listed here) and the name/address I should mail it to, and it'll be on its way.
Big thanks to everyone who participated in the blog party, which was a huge success. I was astounded by the numbers of people who visited, and who continue to visit. I've met so many new bloggers this past week and had a great time seeing how everyone decorates differently.
(Visited 1 times, 1 visits today)