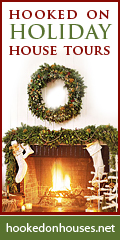 On Monday, I'm hosting a "Hooked on Holiday House Tours" blog party. And guess what–I'll be handing out prizes! If you have a blog and want to participate, all you have to do is:
1. Show us photos of a house–any house–decorated for the holidays. Some ideas:
Your house.
Houses lit up in your neighborhood.
Photos from a holiday house tour in your town.
Photos from a magazine, movie, or MLS listing.
2. Link back to the party post and encourage your readers to join the party, too.
3. Add your link to the party page. I'll have Mister Linky up and running Sunday night and ready to go.
I'll be playing Santa and passing out some gifts to a few lucky bloggers AND commenters who participate in the party. Here's how it'll work. At the end of the day Tuesday, I'll choose 5 great posts from the blog party, and then I'll let YOU vote on the best holiday house tour.
The blogger who gets the most votes by the end of the week will win a Christmas Movie on DVD.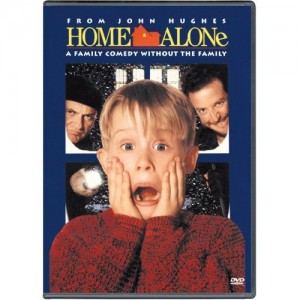 I'll also be drawing two more names at random from the comments section. So there will be three winners in all!
If you're one of them, you'll get to choose from any of the movies that I featured last week, and I'll mail it to you: "Home Alone," "The Holiday," "The Family Stone," "A Christmas Story," and "While You Were Sleeping" (click here if you missed any of my posts about these films and read more about them!). If you'd rather have the $$ in the form of an Amazon gift certificate, that's fine, too. It's up to you.
If you have questions, let me know in the comments. Otherwise, I'll meet you back here on Monday morning when the party will begin!
(Visited 5 times, 1 visits today)