When I asked you which movies you watch over and over again because of the houses in them, Tracey commented, "I have to admit to watching Home Alone at least 20 times, strictly for the house. John Hughes always picks a beautiful Chicago suburb house for his films. I realize that the movie was filmed in the '80s and has outdated decor, but I redecorate in my head each year as I watch. A classic shell of a home never goes out of style!"
Since this is Christmas Movie Week, I watched Home Alone again and took lots of photos of the house for Tracey — and anyone else out there who makes annual viewings a holiday tradition!
The actual home used for the film is located North of Chicago in Winnetka, Illinois. It's apparently a popular tourist stop because I found a lot of snapshots of it on the Internet taken by people who tracked it down. Here's one of them (found here):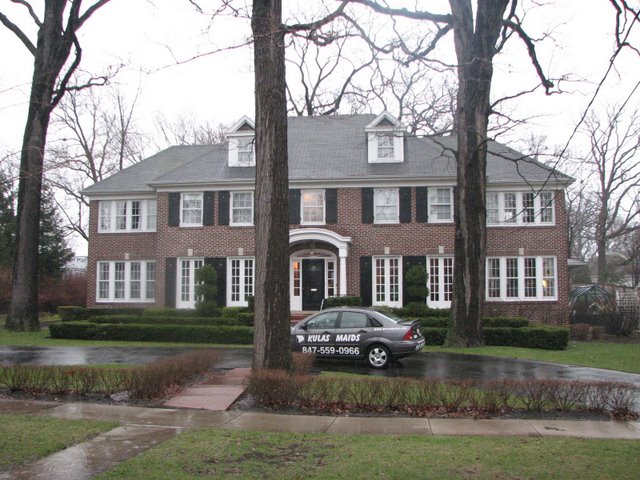 Here's how the house looks when the yard is all leafy and green in the summer (found here):
 *UPDATE* Kevin's house is now on the market: The Home Alone House for Sale in Winnetka.
Visit my Houses Onscreen page to see more, including…
(Visited 41 times, 1 visits today)