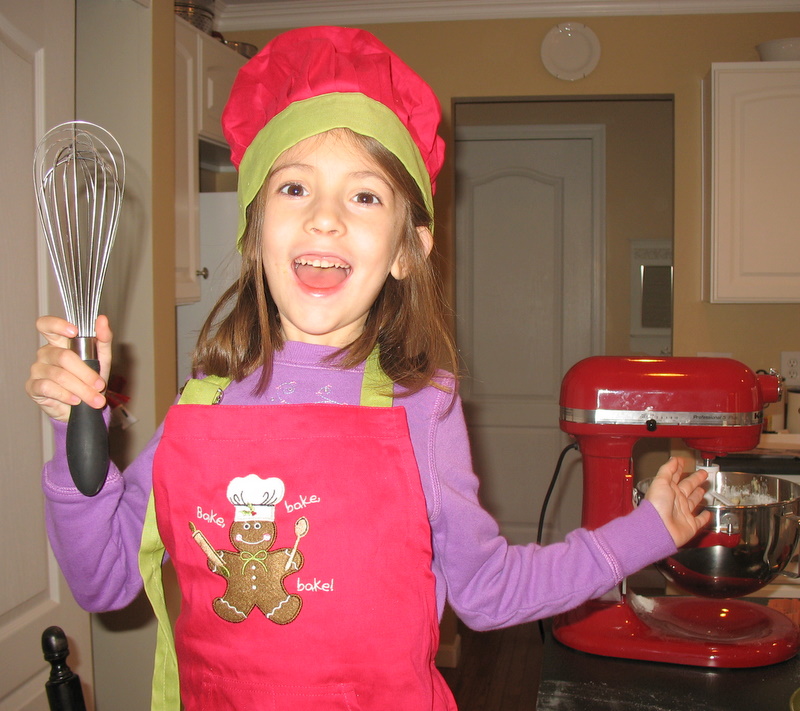 There are so many things to be thankful for this holiday season. I meet with a group of moms each week, and this morning the question was asked: "What are you grateful for?" One of the first things that popped into my head was you.
I am so grateful that you choose to spend your time with me here on my blog. It means a lot to me when you leave fun and thoughtful comments, chat with me on Twitter, write me e-mails, add me to your blogrolls, and participate in my blog parties. I don't take any of you or any of your acts of kindness toward me and my blog for granted.
For me, Thanksgiving is a time to pause and reflect on what I'm most thankful for, and this year you top my list. So Lily and I made you some cookies.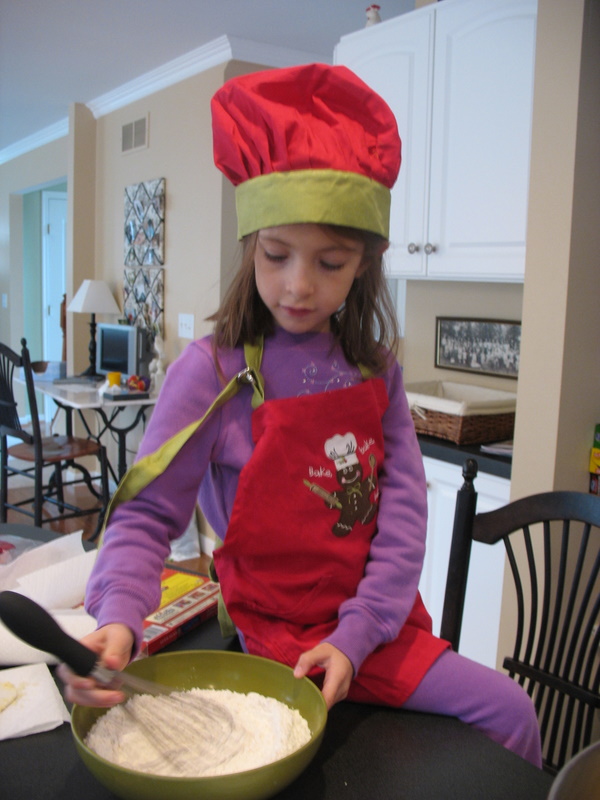 These butter cookies are a tradition in our household. They're Dave's mom's recipe. We usually make them for Christmas, but this year we started early and made some in the shapes of turkeys and leaves. It takes the better part of a day to make and decorate them all, but the kids love it.
Normally, we watch our favorite Christmas movies while we work on them, but since it's still November, we watched old "Dick Van Dyke" episodes instead (a family favorite–we own every season of the show and have probably seen all of the episodes a hundred times).
Butter Cookie Recipe

Oven 400 degrees.

Mix thoroughly: 1 cup soft margarine/butter, 1/2 cup sugar, and 1 egg.

Stir in: 3 tsp. vanilla (or lemon or almond)

Sift together and stir in: 3 cups sifted flour and 1/2 tsp baking powder.

Chill dough. Roll very thin (1/16″ or 1/8″).

Place on ungreased baking sheet.

Bake until delicately browned, 5-7 minutes. Makes about 7 dozen 2″ cookies.
We used Angela's buttercream frosting recipe, and it was delicious. You can find it at Cottage Magpie.
We tried to get the food coloring to make some orange, some yellow, and some rusty red, but the colors didn't turn out quite like we hoped. Didn't really matter, though. The point isn't to make them Martha Stewart pretty, but to spend the day together making them and then eating them until we feel slightly sick from all the sugar.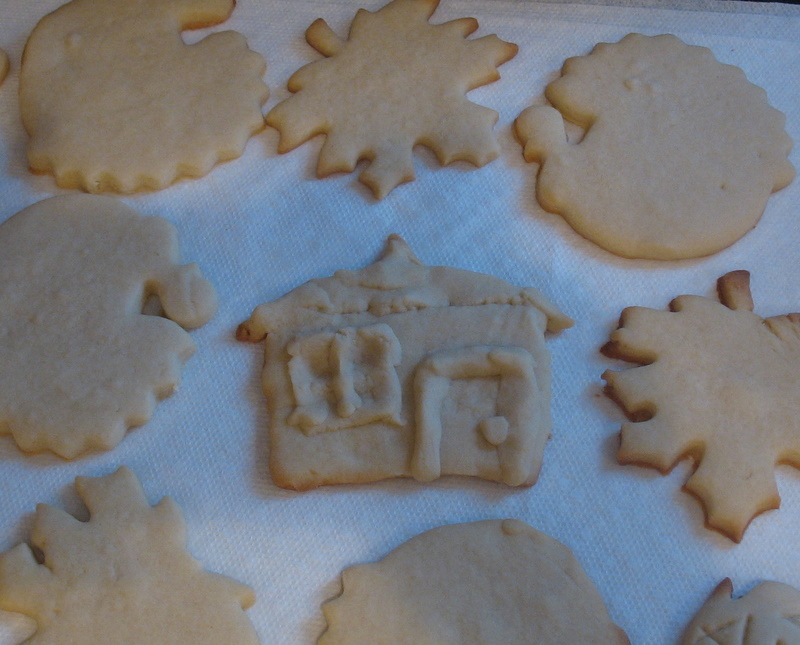 My son Jake got creative and made a house cookie, just for you! Isn't it cute?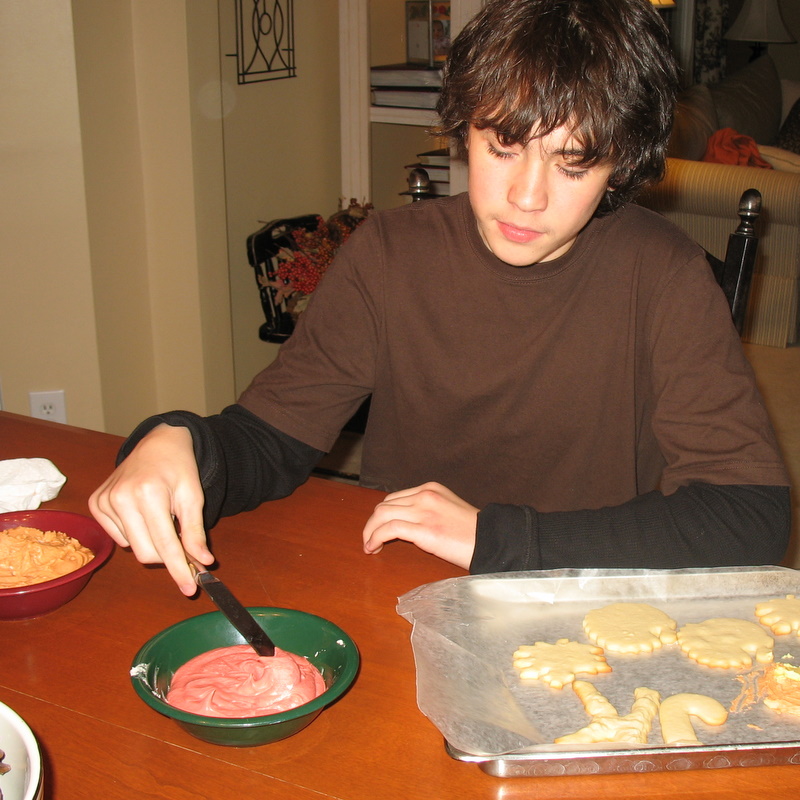 You can see that the "rusty red" frosting turned out a little too pink. But we gobbled it up anyway! (Half the fun is eating cookies that–oops!–break when you're frosting them.)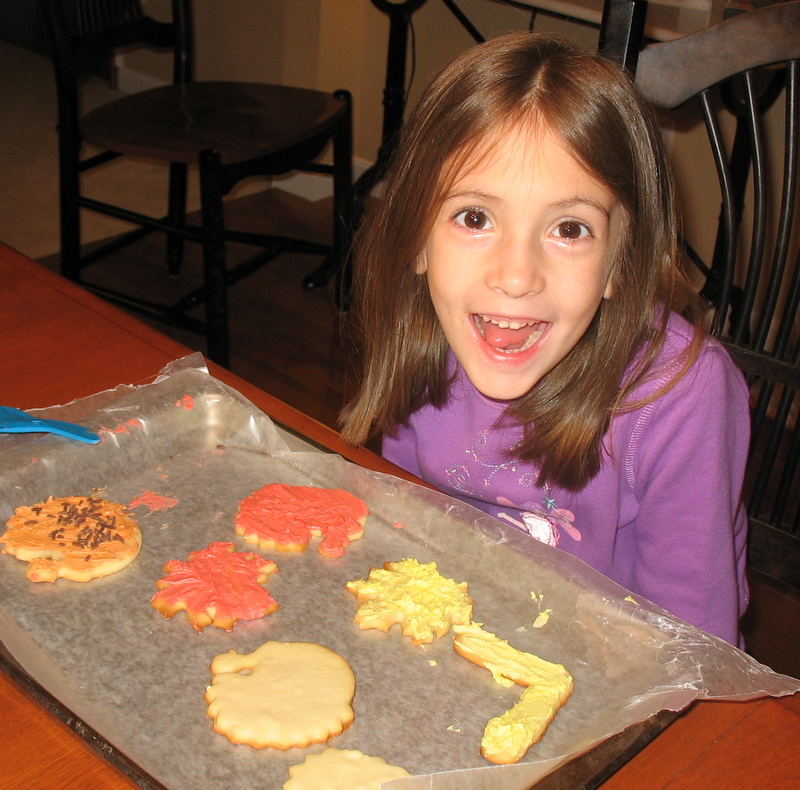 Lily made herself an "L" cookie. She also made a "J" for Jake, a "D" for Dad, and an "M" for Mom. We were given strict instructions to not eat anyone else's initial!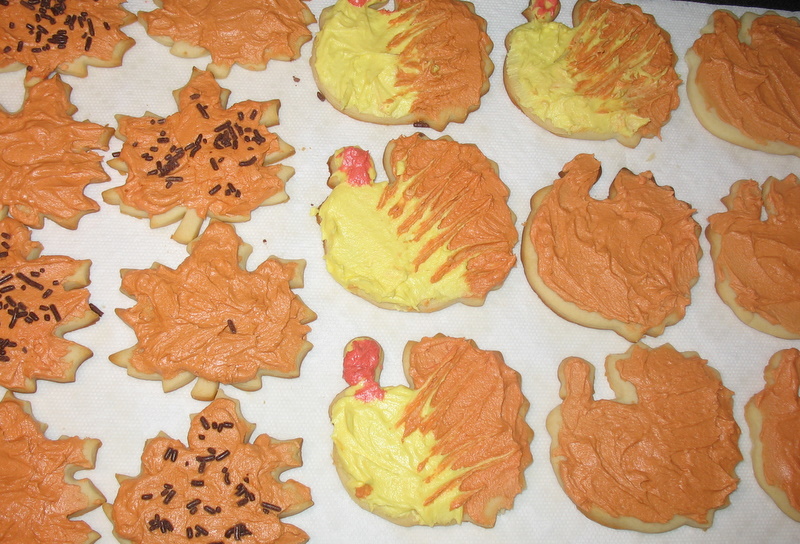 Like I said, they're not the prettiest cookies you've ever seen, but they taste delicious! We froze half the batch to take with us to our Thanksgiving gathering in Indiana this week. They freeze really well, which is why we like to make double batches and save them for later.
When I get back, we'll start talking about Christmas! I already have some fun posts planned. And I think we should have a Hooked on Holiday House Tours blog party in December, don't you? Stay tuned for details!
HAPPY THANKSGIVING!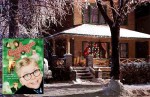 One of my family's favorite holiday movies is A Christmas Story. Let's take a look at the house they used in the movie, and how…