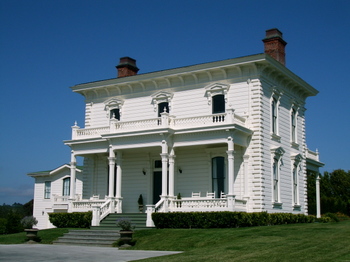 Are you a lookiloo? Yeah, I think you know I am one, too. Which is why I love visiting Lookiloos, a website for people like us who can't get enough of house tours. This gorgeous 1872 Italianate Victorian is currently featured on Lookiloos, and I think I'm in love. From the front porch they have a view of the ocean in the distance.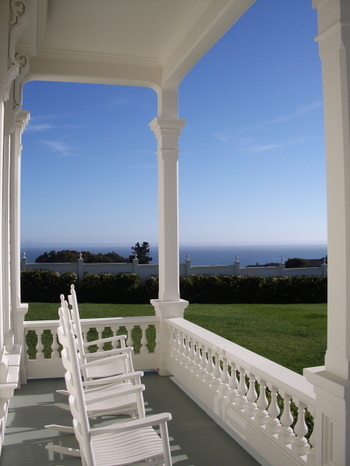 The interior is beautiful, too. Take a look at the dining room: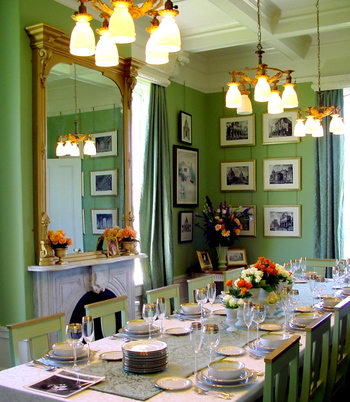 You can read all about this historic home and take the entire house tour here. Be sure to enter their giveaway while you're there!

I love the Lookiloos credo:
We believe that every house has a story. We believe that our homes have the power to both reflect and define our identities. Living in a great space, whether big or small, can be not only inspiring, but life-transforming. Envy shouldn't be considered a deadly sin.
I can certainly agree with that! And I'm very happy to have them sponsoring Hooked on Houses.
To read more about my sponsors, click the "Recommended Sites" tab at the top of this page. If you're interested in advertising on my blog, click here for rates and more information.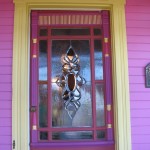 Remember the Historic House Tour I told you I went on a couple of weeks ago in Columbia Tusculum, Ohio? I already showed you some…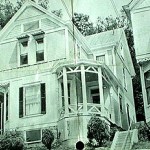 After the first post I did about the Victorian Painted Ladies in Columbia Tusculum, Ohio, a Hooked on Houses reader wrote to tell me that…