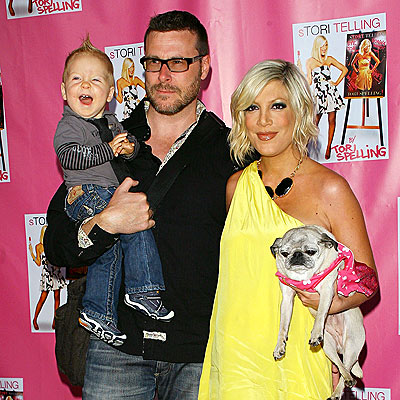 Tori Spelling and husband Dean McDermott have a reality show on Oxygen called "Tori & Dean: Home Sweet Hollywood." This season we watched as they bought their home and renovated it from top to bottom. Big-Time Listings says they paid $2.27 million for it in January '08, and it's now on the market for $2.3.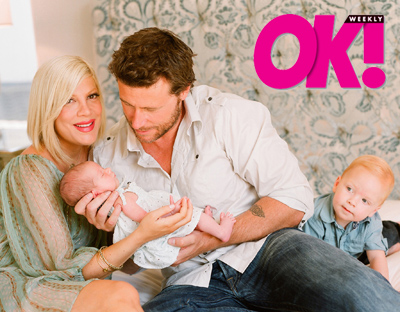 Tori and Dean live in the Westwood area of L.A. The house was built in 1925 and has 3,300 square feet with 5 bedrooms and 3 1/2 baths. According to the MLS description:
Nestled in a charming pocket of Westwood, this home is ideal for entertaining featuring French doors off the main rooms that lead to lushly manicured yard w/ saltwater pool & spa. The property boasts a grand living room with designer fireplace, media room and formal dining room.
Take a look at the listing photos: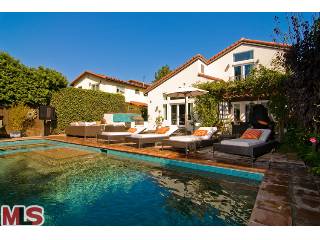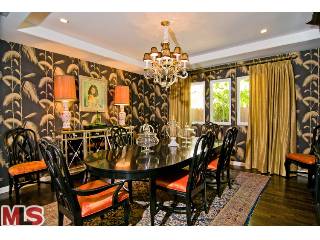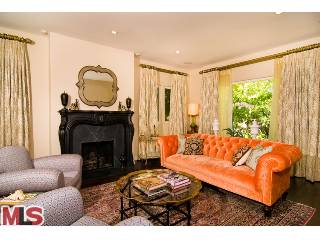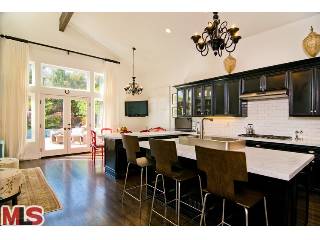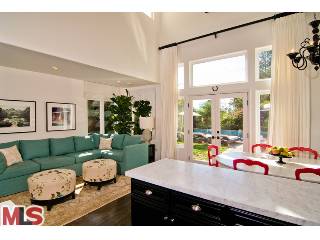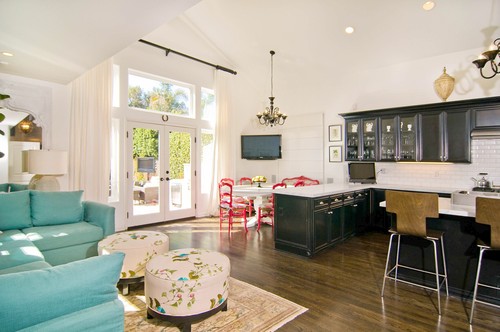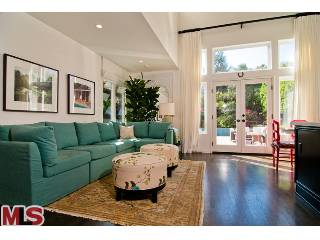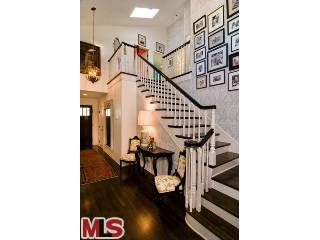 Liam's nursery: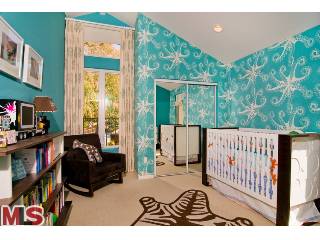 Stella's nursery: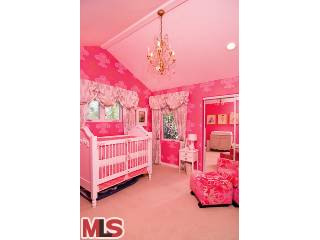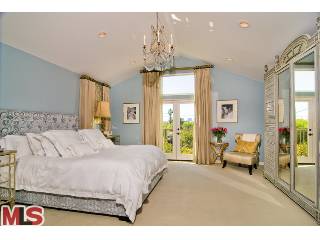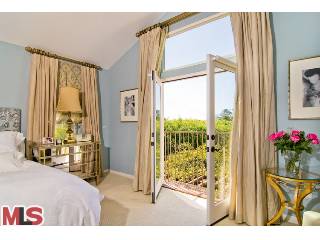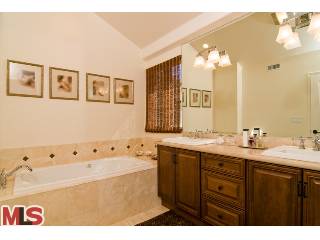 What do you think? Did you watch them renovate it on their show? I got sucked into "Home Sweet Hollywood" because I wanted to see how this house would turn out. After all the work they did on it, I was surprised to hear they were selling it already.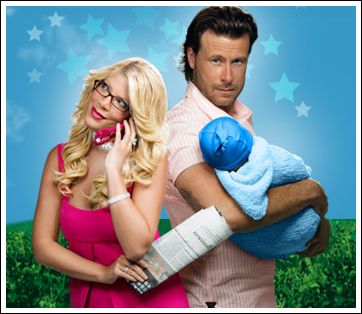 Spelling's memoir sTORI Telling came out earlier this year and talks about what it was like growing up as the daughter of Aaron Spelling, which the Guinness Book of World Records calls the most prolific TV producer in history.
After his death in 2006, it was reported that she had been "disinherited." It turns out she did receive some money, but it was less than a million dollars from his multimillion-dollar estate.
Here's what she had to say about life in the "The Manor," the sprawling home her parents built when she was a teenager, which is famous for being the largest private residence in California:
People are always asking about my parents' mansion, which they called the "Manor." After demolishing Bing Crosby's former estate in Holmby Hills, a fancy neighborhood in west L.A., they spent six years building the Manor. It's about 46,000 square feet (slightly over an acre) and has 123 rooms. Not that I counted or measured. I got those figures from the press, just like everyone else.
Anyway, we moved in when I was seventeen and I only lived there for two years. In some ways the house is like a normal house, but everything is on a bigger scale. It has four floors: the basement (which we call the "Lower Level," probably because that's its designation on the elevator) and the first, second, and third floors.
The first floor has a kitchen, a breakfast room, a dining room, an office, a family room, a living room, and a projection room. There's a grand foyer with sweeping staircases on each side. Oh, and there's also a guards' room and the staff dining room. Everyone except fancy guests comes through the service entrance into a hallway with the guards' room and the kitchen.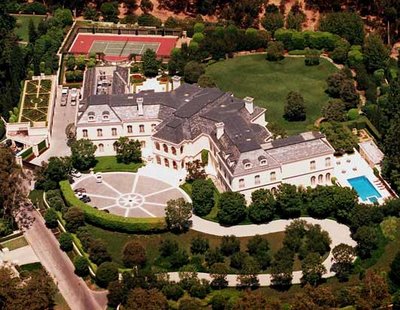 The house is reportedly 56,000 square feet and covers three acres of land. The property taxes alone on this place are reportedly over $700,000 a year. (It's now on the market. Click here for more info.)
UPDATE: Check out photos of Tori's new house and the Spelling Manor.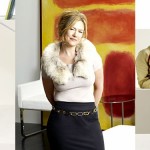 Boy, what a crazy week it's been. If you follow me on Twitter, then you know I spent Election Day in the hospital while my…
Celebrity super-couple Nicole Kidman and Keith Urban purchased this contemporary $4.7 million home in Beverly Hills with 5 bedrooms, 4 baths, and 4,100 square feet.…