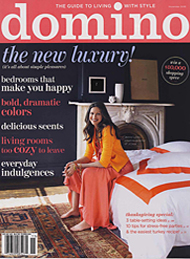 Did you see the October 2008 issue of Domino magazine? It featured the home of J. Crew's creative director Jenna Lyons.
We've been seeing a lot of black-painted rooms this year (even "Design Star" and "Top Design" contestants jumped on board that trend), but she took it to a whole new level, putting black in pretty much every room of her house, including the nursery.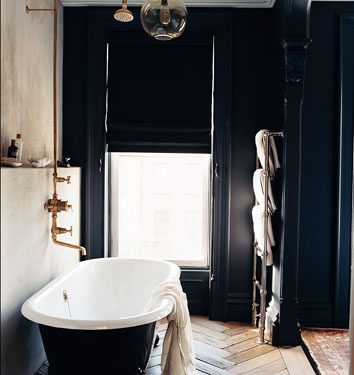 Notice that the bedroom has even less color in this shot than it does on the cover: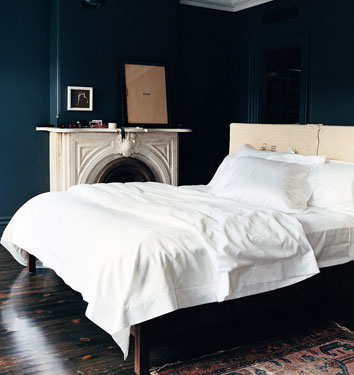 In the nursery, she painted the fireplace wall black and spelled out her baby's name
"Beckett," over the mantel, ransom-note style: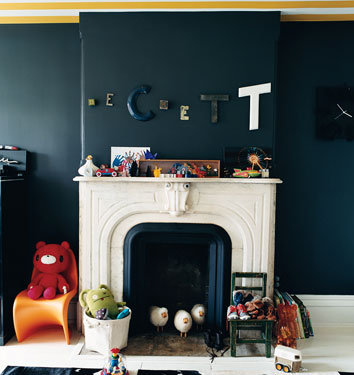 I wonder if this trend reflects the state of our economy right now? Are things so bleak that people want their homes to express that feeling? Or maybe it's supposed to be reassuring. In tough economic times, the idea of being "in the black" has a lot of appeal.
What do you think of this trend?

See the rest of the photos of Jenna Lyons' house at Domino.

Photo credit: Melanie Acevedo.
(Visited 20 times, 1 visits today)