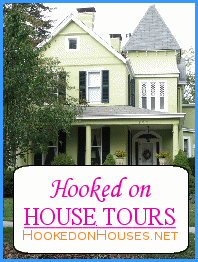 Who doesn't love a good house tour?
Well, if you don't, then you've come to the wrong place. Today kicks off the Hooked on House Tours Blog Party–one big, giant Fantasy Open House tour around the blogosphere.
I'm putting a twist on the usual blog party this time around, though. Get this:
There will be a prize for one lucky blogger!
One week from today I'll draw the name of one of the participating bloggers, and they will receive a free button-ad (125 x 125) in my sidebar for the entire month of November. It never hurts to get a little more attention for your blog, right? It's just my way of thanking all of you who are joining the party today.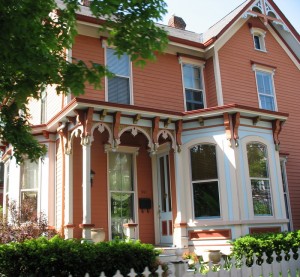 On Monday, as promised, I'll be posting photos from the house tour I took in the historic town of Columbia Tusculum, Ohio, so be sure to come back for that! In the meantime, you can see some of the town's beautiful Victorian Painted Ladies that I photographed here, all decked out for fall. Today I want these other bloggers to get all the attention!
I can't wait to see the fabulous house tours you all have for us. Ready…set…link!
Powered by… Mister Linky's Magical Widgets.
(Visited 1 times, 1 visits today)