Check out this dining room makeover from Better Homes & Gardens in 1956.
Clearly, the dining room was "hideous" before, deemed "gloomy" in the copy, with its hardwood floors, bare window, high ceiling, and chandelier.
The designer fixed these problems by painting the high ceiling pink to "bring it down," covering the window with drapes, installing wall-to-wall carpeting over the hardwoods, and replacing the chandelier with "adjustable ceiling lights that turn to dramatize table centerpiece or arrangements of accessories."
If I bought this house today, 50 years later, I'd be working to make the room look like that "before" picture again. Would you?
If You're Hooked on Retro Rooms:
Follow me on Twitter! I'm @hookedonhouses.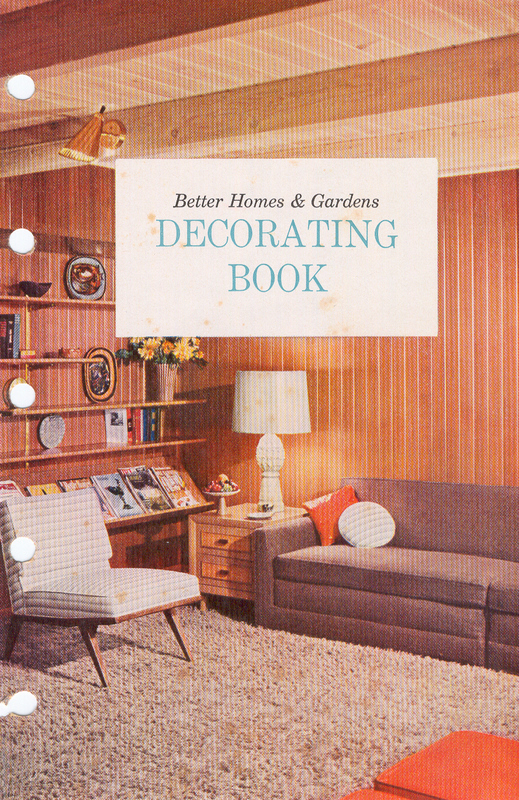 This is the title page from my 1956 edition of the Better Homes and Gardens Decorating Book I've shown photos from before (we looked at…
Take a look at this entrance hall from a Better Homes & Gardens decorating book published in the 1950s. BHG thought it was saying "Welcome!"…