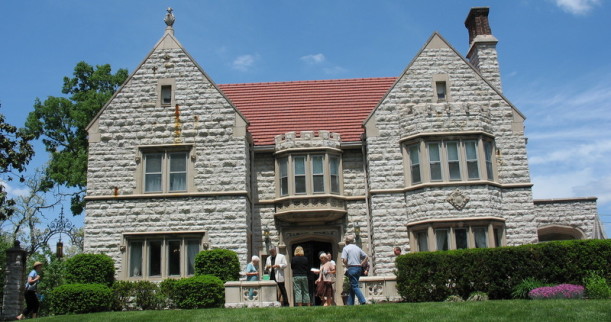 This Tudor Revival-style home was built in 1915 by Stephen Gerrard, who was known as "the Cantaloupe King." He was a truck farmer who built an empire by shipping cantaloupes from Colorado to the Midwest in refrigerated railroad cars. He went on to invent the refrigerated truck and popularize iceberg lettuce in the U.S.
When the Great Depression hit, Gerrard's empire collapsed and the house sank into disrepair. It was abandoned for 13 years in the 1970s and '80s, but rescued in 1989 by the current owners. The grand old house was riddled with termites when they found it, and they estimate there were at least 100 cats living there. Their renovation efforts earned them a merit award from Better Homes and Gardens.
The Gerrard House sits on the highest point of the North Avondale Ridge. It has 15 rooms and 7,000 square feet. The walls are rock-faced limestone, and gargoyles, gables, and elaborate chimneys evoke the Tudor Revival style. Iron gates guard the entrance.
(Interior photos are courtesy Cincinnati Magazine, which provided a supplement for the home tour.)
The Belvedere, one of the first luxury apartment buildings in Cincinnati, reeks of Jazz Age glamor. The high rise was constructed in North Avondale in…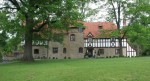 We're at our final stop on the Cincinnati Preservation Association's house tour in the North Avondale neighborhood. And I think I saved the best for…