It's finally Spring, and for real estate junkies that only means one thing–the MLS is bursting with juicy new listings for us to check out! It's my favorite time of year.
I've been known to while away many a lazy Sunday afternoon searching the real estate listings online to see what's on the market and how much things are selling for. It's fun to take a peek inside other people's places and see how they're living, don't you think? I can't believe I'm the only one who has this slightly offbeat obsession with looking at houses. (You're here, aren't you?)
I should have a bumper sticker that says "I Brake for Open Houses." They're hard for me to resist, even when I'm out of town. I used to have a standard line–"My parents are moving into the area, so I thought I'd see if this would work for them!" But now I just come out with it and say, "I saw the Open House sign and thought I'd check it out." I'm sure the real estate agents always saw through me before anyway. I've got House Snoop written all over me.
With online listings, it's like Open House 24 hours a day, 7 days a week. I'm hooked on them. So this week I thought it would be fun to show you three different houses for sale in Hyde Park, Ohio (an older suburb of Cincinnati). Then we'll take a poll after each one in which you can vote to 1) Buy it, 2) Sleep on it, or 3) Walk away!
First up is this $2.59 million stunner with 6 BR and 5.5 BA and over 7,000 square feet on Rookwood Drive. Take a look and see if it's someplace you'd like to live.
To tour this home, click "more" below:
This is the most expensive home we'll be touring this week. The dramatic entry:
The living room:
The dining room:
Kitchen:
Breakfast nook:
Family room:
Master bedroom:
Master bath:
Back patio:
Aerial view of the property:
According to the MLS listing:
Exquisite execution of Architectural&Interior Design*The Rookwood Address*Reported 7133 SF*Notable 2007 Decor Transition*Ebony Floors*Plantation Shutters*French Rubbed Cabinetry*Electronics 2die4*Elevator*Entertainment Verandas
So what do you think? Is it worth nearly $2.6 of your hard-earned millions? Click on the link below to vote to 1) Buy it, 2) Sleep on it, or 3) Walk away! And don't forget to come back and leave a comment to let us know why you voted the way you did. What do you like–or dislike–about this place?
CLICK HERE TO VOTE AND SEE RESULTS SO FAR
If You're Hooked on House Tours: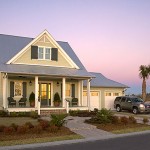 I know all the talk about "green houses" can get boring at times, but there's nothing dull about HGTV's Green Home 2008 in Tradition, South…
This week at Hooked on Houses we're touring houses for sale in the Hyde Park neighborhood of Cincinnati. I think you've all got the hang…