When I heard that Heath Ledger died on January 22, I was shocked like everyone else. I logged onto a few gossip sites to get more information about what had happened that day–and then I was shocked again when I saw this photo posted on one of them.
Ledger–shown here in "Brokeback Mountain" as Ennis Del Mar, the role he deservedly received an Oscar nomination for–had only been dead a few hours, and they were already talking about his apartment, which would presumably be back on the market.
TMZ reported that he was paying $23,000 a month for his 4,000-square foot Soho loft (they posted this photo of a similar loft for sale in his building).
The New York Post announced that it was already being "quietly shopped around," and that the rent was being raised to $25,000 a month.
They described it as having 3 bedrooms, 2.5 baths, an office, laundry room, gourmet kitchen and a small balcony. In case you weren't already sold on snatching up the loft before the young actor's body had been buried in Australia, they added: "Also featured are 15-foot tin ceilings, cast-iron columns, exposed-brick walls and a wood-burning fireplace."
Now, you know I love real estate and love looking at houses (and lofts!). But this made me a little queasy. Doesn't it seem bizarre, at best, that the top story of the day was "Heath Ledger Found Dead in Apartment," and the second story was "Apartment Back on Market"?
(Photo of loft, Corcoran real estate. Photo of Ledger, Entertainment Weekly.)
–
Ever wonder where the presidential hopefuls live? I did! So I found it interesting to read about them in Newsweek. Starting with the top row…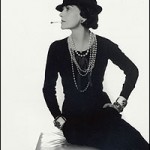 "Fashion is not something that exists in dresses only. Fashion is in the sky, in the street, fashion has to do with ideas, the way…