We built our house in 2003 and moved into a bunch of cold, white, empty rooms that desperately needed attention. This is another such barren space: my writing study, where I spend most of my day working. Fire up the violins — it was just plain sad.
By the look on her face, my daughter Lily (4 in this photo) didn't mind the shabby conditions in here, but I sure did.
My computer monitor was as big as a microwave oven. I had white walls, off-white carpet, and nothing but blinds on the window. Even my desk chair was a cast-off that someone else had deemed dumpster-worthy back in 1995. It was so worn out that I had to keep a quilt over the torn upholstery and a throw pillow on the seat. The wooden arms actually left splinters in my arms if I wasn't careful. It was bad.
But wait – don't shed tears for me and my pitiful writing room yet. Last Spring I had a big milestone birthday, and my husband Dave announced that he was giving me a brand new, completely redecorated room. It was one of the best gifts ever.
Keep scrolling to see how it looks now!


My Writing Room After Its Makeover

Nice, right? And he did it all for about $2,000.
First, he ripped up the carpet and laid the new hardwood flooring himself. Next, he painted the walls a soothing sage green and installed crown molding around the ceiling. He hung black-and-white striped silk curtains (they look sort of wavy in the photo for some reason, but they're not). I also got a sleek flat-screen monitor, a chair for visitors (read: children) in the corner, and a new leather desk chair for myself. No more splinters for me!
I almost forgot to mention the chandelier. What a difference a new light fixture makes! He made use of every inch of space in this small room (it's only 10 x 12), from ceiling to floor.
Here's a before shot of the room from the opposite angle:
And now:
I got several nice new bulletin boards from Ballard Designs where I hang the autographs I have collected over the years of my favorite authors. I'm not only hooked on houses, I'm hooked on books (maybe that'll be my next blog!).
Here's one of the boards close up: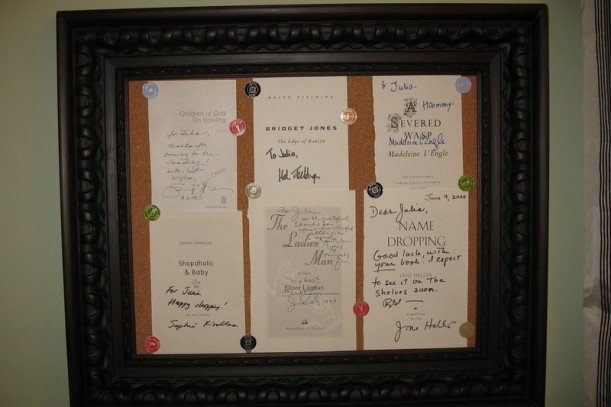 And one final view, of the opposite wall, where I have cubbies for all of the writing projects that I have in progress at any given time (since this picture was taken, I have replaced all the storage boxes with matching black ones, but you'll just have to use your imagination):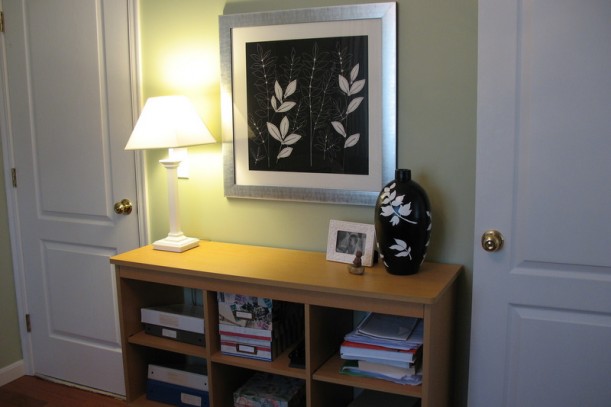 UPDATE: This room has been redecorated several times since I wrote this.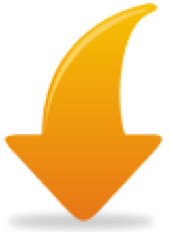 Click here to see how it looks today! 🙂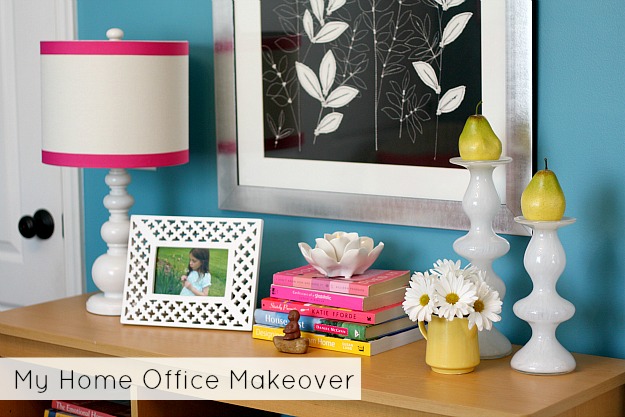 (Visited 4 times, 1 visits today)